NC EMS officer dies during medical assist call
Davidson County Rescue Squad Safety Officer Richard Montgomery went into cardiac arrest while assisting two other agencies on a cardiac arrest call
Duty Death: Richard Montgomery - [Lexington, North Carolina]
End of Service: 04/23/2020
---
By Laura French 
LEXINGTON, N.C. — A member of a North Carolina rescue squad died Wednesday while assisting on a medical call. 
Davidson County Rescue Squad Safety Officer Richard Montgomery went into cardiac arrest while assisting the Churchland Fire Department and Davidson County EMS on a cardiac arrest call, according to the Churchland Fire Department.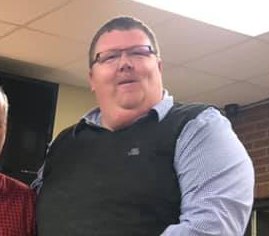 Firefighter Close Calls reports that Montgomery was performing CPR at the time of his death. 
"He joined us last year and hit the ground running. He has accepted responsibility of our Juniors Program along with many other tasks. His mother said that he passed away doing what he loved," Davidson County Rescue Squad Vice President Christy T. Leonard said in a statement. 
Montgomery was promoted to Rescue 4 safety officer in February, according to a previous Facebook post by the squad. 
He was also a past member of the Rural Hall Fire Department, according to a statement by the department, and a military veteran, according to Davidson County Rescue Squad.