UK EMT responding to call killed after object goes through rig windshield
West Midlands Ambulance Service EMT Jeremy Daw, 66, had come out of retirement as a former paramedic to assist during the COVID-19 pandemic
---
By Laura French
UNITED KINGDOM — A British EMT who had come out of retirement as a former paramedic to help during the COVID-19 pandemic was killed Saturday after an object went through the windshield of his ambulance. 
West Midlands Ambulance Service EMT Jeremy "Jack" Daw, 66, was responding to an emergency 999 call when the fatal incident occurred, according to the BBC. Daw had been in the passenger's seat of the rig when the object pierced the windshield, officials said; Daw's partner, who was driving, was also injured.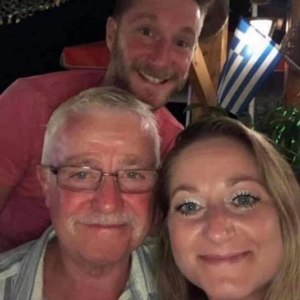 West Mercia Police are investigating the incident but say they do not believe it was the result of an intentional act. Officials did not provide a further description of the object that struck the rig. 
Daw had retired last November but came out of retirement in January to provide further assistance during the ongoing pandemic as an EMT, according to West Midlands Ambulance Service. He had eight shifts left before he was set to retire again. He served in EMS for nearly 30 years and had previously served as a flight medic. 
"Jeremy – known by his colleagues as Jack – represented the best of the NHS. After almost three decades' service, he returned to the frontline from a well-earned retirement to help patients during the coronavirus pandemic and served as a mentor to younger colleagues," National Health Service (NHS) Chief Executive Sir Simon Stevens said in a statement. "On behalf of everyone across the NHS, our heartfelt condolences go to Jeremy's family, friends and colleagues, as we also wish his crewmate a swift recovery."