Mo. senator's air ambulance bill draws criticism
The legislation would force air ambulances to separate the medical costs from the transportation costs on a patient's bills
---
By Samantha Liss
St. Louis Post-Dispatch
ST. LOUIS — Some industry groups say Sen. Claire McCaskill's efforts to curb costly air ambulance bills would have unintended consequences for patients.
McCaskill, D-Mo., introduced legislation Thursday that would give states the authority to regulate the medical costs of air ambulances.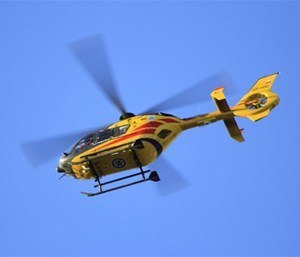 The legislation would force air ambulances to clearly separate the medical costs from the transportation costs on a patient's bills.
Her bill would partially carve out air ambulances from federal legislation, which has hindered state agencies from intervening when patients are hit with large bills.
A group that's campaigning for increased reimbursement for air medical services, says the bill would have "devastating" consequences for patients by allowing the possibility for different rules to exist in different states.
"In short, this seemingly small change could have a devastating effect on patients facing life-threatening emergencies, their access to care, and ultimately, their health outcomes. And it does nothing to address the issue of patient bills," said Carter Johnson, a spokeswoman for SOAR, an acronym for Save Our Air Medical Resources.
The group is critical of insurance providers. They say insurers are not agreeing to fair and reasonable pricing agreements.
"First, insurers need to do right by their patients and cover these life-saving services," Johnson said. She also said they need to drop contract language that "gives them power to overrule medical decisions by doctors and first-responders who deploy air ambulances."
The Post-Dispatch has found numerous cases where insurers pay only a portion of the bill. In many cases, the air ambulance is out-of-network, which means the insurer and provider have not agreed to pricing terms, leaving the patient stuck in the middle.
The legislation follows a Post-Dispatch report on a family whose son was airlifted to a trauma hospital after suffering a skull fracture, leaving them with an outstanding bill of about $32,000.
That was followed by a story about at least 10 other families stuck with air ambulance bills ranging from $27,000 to $51,000.
Johnson's group is backing a different piece of legislation that would increase reimbursement to air ambulance providers who say Medicare rates are too low.
Without proper reimbursement, the group says some air ambulances providers have stopped operating, leaving rural communities at greater risk.
Copyright 2018 St. Louis Post-Dispatch