Pa. ambulance providers to pay $460K for making false statements
The Unicare Ambulance LLC and PA Paramedics LLC made false statements from September 2015 through August 2016 to avoid over payment debts to the Medicare program
---
By EMS1 Staff 
BENSALEM, Pa. — Two Pennsylvania ambulance providers have agreed to pay $460,000 to the government for making false statements to state and federal officials.
According to the Philadelphia Business Journal, officials with the Unicare Ambulance LLC and PA Paramedics LLC made false statements from September 2015 through August 2016 to avoid over payment debts to the Medicare program.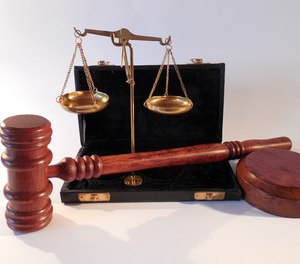 Damon Wade, the owner of EasternCare Ambulance, which does business with Unicare and PA paramedics, also lied about his license. When officials learned of the lie, they revoked his license.
According to the settlement, each defendant is excluded from all federal programs for at least five years.
Centers for Medicare & Medicaid Services officials detected suspicious activity and reported them to authorities. The U.S. Attorney's Office, CMS, the Department of Health and Human Services Office of Inspector General and the Department of Health and Human Services Office of General Counsel conducted the investigation.