Discrimination suit filed after Colo. EMT fired for refusing to shave due to religious beliefs
GMR and AMR maintain a "no facial hair" policy for first responders, arguing the respirators providers must wear won't fit correctly
---
By Julia Marnin
The Charlotte Observer
GREENWOOD VILLAGE, Colo. — A company with a "no facial hair" policy hired an EMT who could not shave his beard due to his religious beliefs — and fired him when he refused to do so, federal officials say.
This came after his request for a religious accommodation, which was denied, according to the Equal Employment Opportunity Commission.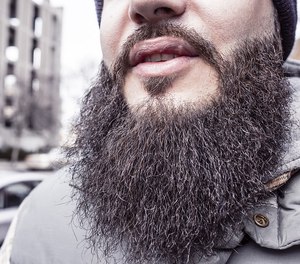 Other first responders — whose religious beliefs or medical disabilities required them to keep their beards — were forced to shave to stay employed by Colorado-based companies that employ EMTs and paramedics nationwide, the agency says. Those who didn't shave were fired or were never hired.
Global Medical Response, Inc. (GMR), American Medical Response, Inc. (AMR), and AMR's several subsidiary companies maintain a "no facial hair" policy for first responders, arguing the respirators workers must wear won't fit someone with facial hair, according to the EEOC.
However, another type of respirator permitted under federal law "can be safely worn" by people with facial hair, including those with full beards, a complaint filed by the agency states. But the companies denied the use of these respirators.
Now the EEOC is suing, accusing the companies of religious and disability discrimination, the agency announced in an Oct. 26 news release.
"GMR and AMR operate one of the largest medical transport companies in the country, but refuse to allow the wearing of facial hair even when it is religiously or medically required," Darrell Graham, the district director of the EEOC's Atlanta office, said in a statement.
A spokesperson for GMR and AMR told McClatchy News in a statement on Oct. 26 that the companies do not comment on pending litigation.
"This is a nationwide lawsuit not just to help those who have already been subjected to discrimination, but to ensure the same policy does not prevent future applicants or employees from working for one of the largest companies in the field," Graham added.
The EEOC is representing workers and job applicants with a range of religious beliefs, including Orthodox Judaism, Sikhism and more, according to the lawsuit.
Additionally, the agency is representing other workers with a physical impairment known as Pseudofolliculitis Barbae (PFB) which is extremely limiting and prevents them from "grooming and caring for themselves," the complaint states.
Religious discrimination
GMR and AMR are accused of violating Title VII of the Civil Rights Act of 1964, which prevents religious discrimination.
In one instance, one man, who is a member of the Sikh faith and has a beard, was hired as an EMT with AMR Connecticut in November 2020, according to the EEOC. His religion requires him to never cut his hair.
Days after he was hired, an AMR supervisor told the man he could not wear an N95 respirator with his beard, the complaint states.
As a result, the man requested a religious accommodation, explaining his Sikh faith, and asked to use a PAPR respirator instead of an N95, according to the complaint. A PAPR respirator is permitted by the Occupational Safety and Health Administration and fits those with facial hair, the EEOC notes.
His religious accommodation request was denied, and his request to use an alternative respirator was not addressed, according to the EEOC. Then, he was fired.
Similarly, another man, a practicing Baptist, maintained a beard due to his religious beliefs and was hired as an EMT by AMR Connecticut in 2018, the complaint states.
Human Resources told the man "in this industry, you need to be clean-shaven," according to the complaint.
Ultimately, the man requested to use a PAPR respirator to accommodate his religious beliefs and facial hair, but his request was denied and he was fired, the EEOC says.
In another instance, a Jewish man, who specifically practices Orthodox Judaism, applied for a job with AMR Connecticut, the complaint says.
The company told him they could not hire him due to his beard, according to the complaint. In response, the man asked to use a PAPR respirator as an accommodation and offered to pay for it, the documents say.
However, AMR refused to hire him due to his facial hair, according to the EEOC.
Disability discrimination
GMR and AMR are also accused of violating the Americans with Disabilities Act.
Another man, who started working for AMR Georgia as a paramedic in 2019, has a beard as required by his religion (Hebrew Israelite,) and because he suffers from PFB, the EEOC says. He manages PFB "by not shaving."
Since his PFB "substantially limits…the major life activities of his ability to care for himself and to groom himself" it is considered a disability under the ADA, according to the complaint.
PFB is typically a result of shaving and causes hair follicles to become inflamed.
The man requested both a religious and disability accommodation which was granted at first — before AMR Georgia said it changed its policy, the complaint states.
"To keep his job, (the man) shaved his beard in violation of his bona fide religious beliefs, which also caused him to suffer pain and discomfort because of his PFB," according to the complaint. "Once (he) started shaving, his face broke out, his wife had to pull ingrown hairs out, and he developed bumps that oozed pus. (His) co-workers noticed the bumps and pus and commented on it."
Two other men who have PFB filed a charge of discrimination with the EEOC and are included in the lawsuit.
Marcus G. Keegan, the regional attorney for the EEOC's Atlanta District Office, said in a statement that GMR and AMR's "no facial hair" policy "does not permit any exceptions for disabilities or religious beliefs, which violates federal law."
___
©2022 The Charlotte Observer. Visit charlotteobserver.com. Distributed by Tribune Content Agency, LLC.
McClatchy-Tribune News Service