Cleveland EMS union plans protest over wages, mental health support
The union has called its members to action after it says the city has failed to comply with a collective bargaining agreement
---
By EMS1 Staff
CLEVELAND — The city of Cleveland's EMS union has called its members to action to protest what it says is the city's inaction on a "critical" collective bargaining agreement.
CARE Local 1975 says its members are owed increased wages, mental health protections and better shifts under the 2016 agreement, which was upheld on Dec. 13 when the city challenged it in court.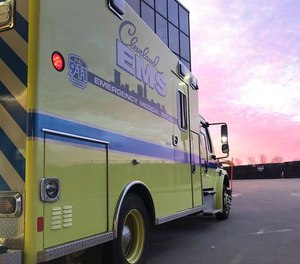 The union is planning a sit-in, picket parade and email campaign to bring awareness to the issue it says has been detrimental to recruitment and retention at the city's EMS division and to members' wellbeing.
"These actions will show the many ways this division is being poorly managed. Our ambulance fleet is failing, our wages are far from competitive, and the figurehead of this division fails to treat people in an equitable manner. Employees are leaving faster than they can be replaced," says a statement on the union's website. "Instead of using money from issue 32 (municipal income tax) to improve patient care and invest in its employees, the division has wasted this money on costly legal battles."
The union plans to hold a sit-in on January 6 at a city council meeting and a march in front of the city hall on January 15 and  16. The union also encouraged its members and supporters to send an email to city policymakers stressing the importance of mental health support and wage increases to EMS division and its providers.
"Due to the nature of their jobs and the traumatic events they witness, EMS providers are 2-3 times more likely to commit suicide than the general public," a sample letter for the email campaign states. "I am astounded that the City of Cleveland continues to wage an expensive legal battle against mental health protections for those who are there for us in our worst hour."