SC bill would make it a crime to use ketamine to incapacitate suspects
The proposed legislation would impose penalties on paramedics or law enforcement who use ketamine "as a means to incapacitate" a criminal suspect
---
By Laura French
CHARLESTON, S.C. — A proposed South Carolina bill would make it a crime for first responders to use ketamine for the purpose of incapacitating a criminal suspect. 
If passed, the legislation would create a misdemeanor charge and impose penalties on paramedics or law enforcement officers in the state who "inject the drug ketamine into a criminal suspect as a means to incapacitate him." The proposed penalty for a first responder convicted of this charge would be up to three years in prison.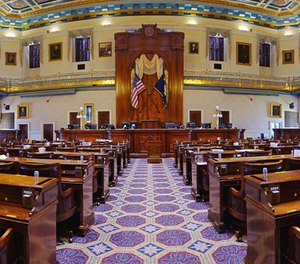 The use of the sedative by EMS agencies in the state came under scrutiny following the death of James Britt, Jr. in 2019, one week after he was administered ketamine by Charleston County EMS following an encounter with Mount Pleasant Police, according to WMBF. The Charleston County Coroner's Office ruled his death a homicide, citing "restraint asphyxia and the toxic effects of ketamine." 
State Rep. Jerry Govan Jr., a co-sponsor of the bill, said he hopes the legislation will be moved along quickly and mentioned statements from the medical community objecting to the use of ketamine for non-medical purposes. 
In July, the American Society of Anesthesiologists (ASA) published a statement opposing "the use of ketamine or any other sedative/hypnotic agent to chemically incapacitate someone for a law enforcement purpose and not for a legitimate medical reason." 
In September, the National Association of EMS Physicians (NAEMSP) responded to the ASA statement and other statements by health officials regarding ketamine, stating, "The suggestion that ketamine is routinely being used for 'non-medical' purposes is dangerously misleading." 
Ketamine use came under the national spotlight following the 2019 death of Elijah McClain in Colorado after he was restrained by Aurora police and administered ketamine by Aurora Fire Rescue Medics. A coroner could not determine a manner of death for McClain and stated that the level of ketamine in his blood was at a therapeutic level, but that an unexpected adverse reaction could not be ruled out, according to the Denver Post.