Wis. EMS chief, captain placed on leave pending financial investigation
An investigation was launched after the EMS board was notified of disparities in credit card statements
---
By EMS1 Staff
BOYCEVILLE, Wis. — A Wisconsin EMS agency has placed its chief and captain on administrative leave following an investigation into credit card statement disparities.
Boyceville EMS Chief Matt Feeney and Capt. Tessa Feeney will remain on paid leave pending a full forensic audit, according to News 18.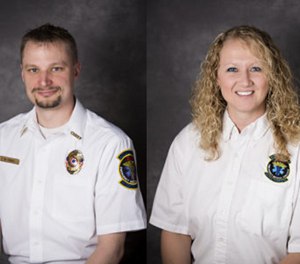 The initial investigation began after the Boyceville EMS Board was notified of the disparities in early November, said village President Gilbert Krueger.
That investigation cleared two other employees but led to the decision to place Matt and Tessa Feeney, who have worked at the service since 2010, on leave.
Krueger could not say how much money was involved and that more information would be available after a board meeting on Dec. 11.