Pittsburgh ambulance involved in hit-and-run crash
The ambulance was transporting a patient when a vehicle hit the ambulance from behind
---
By EMS1 Staff 
PITTSBURGH — Pittsburg police officers are investing a hit-and-run crash with a private ambulance that was transporting a patient at the time. 
The ambulance had stopped at a red light when the emergency vehicle was hit from behind by a black Toyota sedan, KDKA 2 reported. Medics watched as the sedan with Ohio plates did a three-point turn and fled the scene.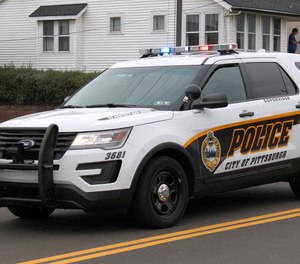 The ambulance was transporting a patient to the hospital at the time of the incident. Officials said the crash did not cause any injuries and the patient was transported to the hospital safely.