Officials ID 3 killed in Ohio medical helicopter crash
Pilot Jennifer Topper and flight nurses Bradley Haynes and Rachel Cunningham were all killed when the Survival Flight helicopter crashed
---
By EMS1 Staff
MCARTHUR, Ohio — Three people were killed Tuesday in a medical helicopter crash, according to officials.
The Ohio State Highway Patrol said pilot Jennifer Topper, 34 and flight nurses Bradley Haynes,48, and Rachel Cunningham, 33, were on their way to pick up a patient in a Survival Flight helicopter when the helicopter agency said they lost communications with the crew, 10 TV reported.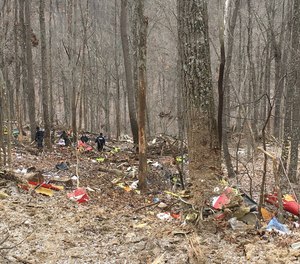 Police located the wreckage of the Bell 407 helicopter and found that Topper, Haynes and Cunningham were all killed in the crash.
There were no patients onboard the flight at the time of the crash.
The crash is being investigated by the Federal Aviation Administration and National Transportation Safety Board.