Summer college baseball team to raise money for NC rescue squad
Each year the Thomasville Rescue Squad must make up a $50,000 budget deficit with fundraising and donations to continue operating
---
Debbie Hightower
The High Point Enterprise, N.C.
THOMASVILLE, N.C. — The HiToms will go to bat to help raise funds for Thomasville Rescue Squad during their Saturday, July 27 face-off with the Gastonia Grizzlies at Finch Field, 7003 Ballpark Road, Thomasville. A portion of the proceeds will help Thomasville Rescue Squad purchase upgraded communications equipment.
The Thomasville Rescue Squad answers a critical need for heavy rescue, water search and rescue and confined space rescue in addition to medical calls. According to Board Chairman Stan Baranowski, right now the rescue squad could themselves use a helping hand.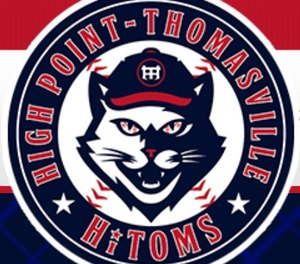 "Davidson County has put up new communications towers and in August, they will switch over communication to an 800 MHz system," he said. "That means in August everything we have, including our walkie talkies and radios in vehicles, are going to be obsolete."
Baranowski revealed that it costs the rescue squad $100,000 per year just to operate. Funding sources include a $25,000 annual stipend from Thomasville and $22,000 from Davidson County. That leaves them to raise more than $50,000 per year just to make ends meet. Fundraisers are held throughout the year. In the fall there will be a Fill The Boot campaign, an Oct. 12 Ride to Rescue and luminaries at Holly Hill Memorial Park.
Donations may be mailed to Thomasville Rescue Squad, P.O. Box 934, Thomasville, N.C. 27360.
The rescue squad will need at least four units for their trucks plus hand-held units for each rescuer.
Rescue Squad Deputy Chief Scott McCaskill recently purchased his own 800 MHz radio at a cost of $2,400 out of his own pocket — something others may not be able to do.
"We just celebrated our 50th anniversary in May and we hope to be able to serve the citizens of Thomasville for another 50 years," Baranowski added.
Rescue Squad Chief Brandon Hoover appreciates volunteers who show up to work without pay yet possess resumes heavy with EMS, confined space rescue and a host of other certifications.
"Being chief is a lot easier when you work with a great bunch of people," said Hoover, whose experience includes Davidson County EMS plus Wake Forest Baptist Health Urgent Care & Emergency Department in Lexington. "Anything that people do for us is helping us give back to the community."
Hoover also voiced his appreciation for the HiToms and hopes plenty of people will bring their families out to enjoy the ballgame.
Tickets for the July 27 game are $8 for box seats and $7 for general admission. For ticket information, visit https://www.hitoms.com/ or call 336-472-8667.
———
©2019 The High Point Enterprise (High Point, N.C.)
McClatchy-Tribune News Service