Former EMS agency president admits to $1.6M theft
Brad Reiter will face two to six years in prison after his seven-year scheme; the money was used to pay for credit card bills, lawn care and security system services
---
Newsday
BELLMORE, N.Y. — The former leader of Bellmore-Merrick EMS is facing prison time after admitting Wednesday he stole about $1.6 million from the volunteer ambulance company, authorities said.
Brad Reiter, 50, of Jackson, New Jersey, pleaded guilty to first-degree grand larceny in Nassau County Court, according to prosecutors.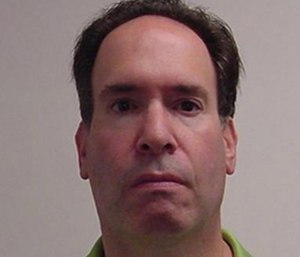 Acting State Supreme Court Justice Jerald Carter said he would sentence Reiter to 2 to 6 years in prison and set his next court date for June 29, authorities said.
The Nassau district attorney's office had alleged Reiter took the money in a seven-year scheme, using money that was meant to help people to instead pay for things like his own credit card and insurance bills, and for lawn care and security system services.
Reiter, who in the past had volunteered as the EMS company's president and treasurer, surrendered to prosecutors in September and initially pleaded not guilty to the charge.
"My client has accepted responsibility for his actions and is looking forward to moving forward with his life," Reiter's attorney, Samuel Rieff of Garden City, said Wednesday.
The EMS outfit, which serves Bellmore, North Bellmore, Merrick, North Merrick and some of East Meadow, has said it already has gotten some of its money back.
The organization answers about 800 emergency calls annually, and isn't tax supported and so no taxpayer money was stolen, spokesman Andy Kraus has said previously.
"We are truly pleased that this episode is behind us so that we can continue to grow and improve as a vital resource for the community we serve," Kraus said Wednesday.
The district attorney's office said the theft happened between 2008 and 2015.
Copyright 2016 Newsday
All Rights Reserved