Fla. task force to deploy to the Caribbean for Tropical Storm Dorian
A team of firefighters, medical crews, and hazmat specialists will provide search and rescue support, medical support, communications and damage assessment
---
By Johnny Diaz
Sun Sentinel
MIAMI — As Tropical Storm Dorian dumped rain Tuesday and churned in the eastern Caribbean, South Florida first responders were preparing to help.
One group of about 45 from the Miami-Dade Fire Rescue's Urban Search and Rescue team were being deployed to Puerto Rico to bring supplies and equipment, including rescue boats and trucks. The group, also known as FL Task Force 1, is expected to fly out to San Juan after 10 a.m. Tuesday from Miami International Airport, according to Lieutenant Kirsten Miller, a public information officer for the department.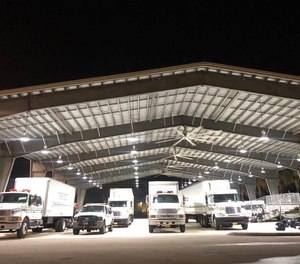 "The Urban Search and Rescue Team mission is to respond to natural and man-made disasters by providing search and rescue support, medical support, communications and damage assessment, and to coordinate the distribution of relief supplies,'' said Miller.
The team has been deployed about five times in the past two years, one member told WTVJ-Ch. 6 as they packed supplies.
Meanwhile, Miami Fire Rescue was dispatching about 20 members to St. Croix and the U.S. Virgin Islands.
"We want to make sure the locals there get the most immediate assistance possible. So, that if there's any life-threatening situations, they can be treated and cared for," Miami Assistant Fire Chief Scott Dean told WFOR-Ch. 4.
That team includes firefighters, medical crews, Hazmat specialists and communications personnel. If needed, the teams have enough food and supplies to remain active on location for one and two weeks.
The South Florida firefighters provided assistance in Puerto Rico after Hurricane Maria in 2017.
On Monday, Puerto Rico Governor Wanda Vazquez signed an executive order declaring a state of emergency and provided a list of all the new equipment that public agencies have bought since Hurricane Maria.
"I want everyone to feel calm," she said. "Agency directors have prepared for the last two years. The experience of Maria has been a great lesson for everyone."
Public schools were expected to close Tuesday afternoon. About 360 shelters were available for people who didn't have a proper roof.
Due to the tropical storm, Royal Caribbean also rerouted its Symphony of the Seas, Allure of the Seas and Harmony of the Seas ships from eastern to western Caribbean routes. The Symphony of the Seas is based at PortMiami, the Allure of the Seas is based at Port Everglades while the Harmony of the Seas departs from Port Canaveral.
"We continue to monitor the path of Tropical Storm Dorian and potential impact to our vessels and will communicate any scheduling changes to our guests,'' said spokeswoman Melissa Charbonneau.
Material from the Associated Press was used in this report.
———
©2019 the Sun Sentinel (Fort Lauderdale, Fla.)
McClatchy-Tribune News Service