Fla. county writes off $67M in debt from unpaid ambulance fees
Some of the debts were listed at $75, while other charges were several thousand dollars each
---
C.T. Bowen
Tampa Bay Times, St. Petersburg, Fla.
DADE CITY — Pasco County's fees for its ambulance service accounted for more than $14 million last year.
Imagine if everybody paid.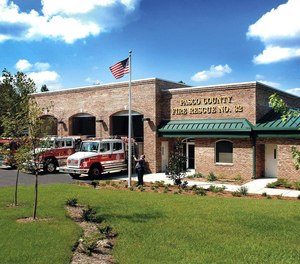 While $14.4 million might sound impressive, it represents a 30 percent delinquency rate. The county issued bills totaling $20.6 million.
That means the county is still trying to collect $6.2 million in outstanding ambulance bills from the 2017-18 fiscal year. Mostly, the dollars represent the difference between what the county charges — $600 for ambulance transport — and what insurance companies are willing to reimburse, said County Administrator Dan Biles. Patients are expected to make up the difference.
But each year the cumulative total of unpaid debt grows higher.
So, on Tuesday, with no public comment, Pasco commissioners agreed to write off more than $67 million in bad debt on the county's books from ambulance patients. Some of the bills dated to the 1970s, county officials said, but most were from 2007 to 2015.
"We're just cleaning things up,'' Commission Chairman Ron Oakley said later. "I don't know why they let those things accumulate like that.''
Under a county policy adopted last year, a bill is considered not collectable "after following normal departmental billing schedules and has been placed with a collection agency that returns the bill as uncollectable or due to three years of non-payment or inactivity,'' Fire Chief Scott Cassin told commissioners in a March 12 memorandum.
The list of bad debts presented to commissioners ran from Meranda Aaron's $215.25 charge from March 10, 2007, to Nigel Young owing $83.79 from a May 4, 2015, ambulance service.
They had plenty of company. This list of delinquencies would have filled 12,400 sheets of office paper if someone had tried to print it. With each page containing up to nine names, that put the number of outstanding accounts at approximately 105,000.
Some of the debts were listed at $75, the amount the county charges when an ambulance is called to a scene, but the patient refuses transport to a hospital. Others charges were several thousand dollars, like the nearly $4,000 debt run up by a woman who was transported by ambulance six times between May 30 and Sept. 27, 2015.
The county's ambulance service is financed by those fees and from the general fund that is comprised of property taxes and other revenues. The ambulance budget is separate from the tax charged for the county-wide fire department.
In November, voters approved borrowing $70.2 million to build nine fire stations across the county. Even if all the ambulance bills were paid, Biles said the county still needed to borrow money because the fire department is financed separately from the ambulance service.
Last year, the county said calls to the fire department for ambulance and fire service reached 71,000 in 2017 and were projected to reach 95,000 by 2026.
———
©2019 the Tampa Bay Times (St. Petersburg, Fla.)
McClatchy-Tribune News Service