Police: Ala. EMT killed in domestic dispute
Officials said Ashley Scott's husband, a part-time EMT, will be charged with her murder
---
DEKALB COUNTY, Ala. — Police officers found the body of a full-time EMT during a welfare check Monday.
Ashley Lynn Scott, 25, was found dead in her home and her husband, Gregory Bradford Scott, 27, has been arrested and jailed in connection with her death.
Scott will be charged with felony murder, reported the Gadsden Times. He is being held without bond.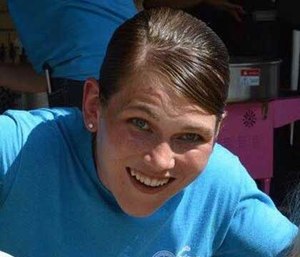 Officials said Scott's death was the culmination of an ongoing domestic dispute between her and her husband. 
"Today we are reminded that tragedy has no boundaries as we were awakened by the terrible news of the death of Ms. Ashley Scott," Mark Ford, DeKalb Ambulance Service director said in a statement. "We at DeKalb Ambulance Service are accustomed to dealing with death as it is a part of what we do as medical professionals. The shock of Ashley's death so suddenly and at such a young age is immeasurably difficult."
Ashley Scott had been a full-time EMT since September 2015. Gregory Scott had been a part-time EMT since February.
"This tragedy leaves us reeling, searching for understanding and wondering in disbelief for answers as to why -- the answers and understanding to which I am certain we will never know," Ford said. "However, DeKalb Ambulance Service as a family will mourn this loss but at the same time be strengthened by our memories of Ashley."