Missing Calif. EMT found deceased
A preliminary investigation suggests that he "may have fallen in the steep and rocky terrain" during his five-day solo hiking trip in the mountains
---
By EMS1 Staff 
WEAVERVILLE, Calif. — Missing EMT Daniel Komins was found deceased in a remote wilderness area in the Trinity Alps.
First responders commenced search and rescue efforts after Komins' girlfriend reported him missing and did not return home when scheduled, North Coast Journal reported.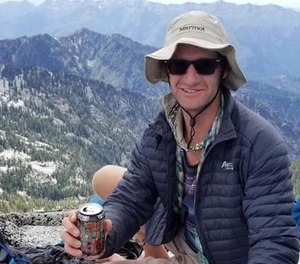 California Highway Patrol Helicopter first responders spotted a backpack, narrowing the search effort near Mirror Lake in the Trinity Alps. A preliminary investigation suggests that he "may have fallen in the steep and rocky terrain."
"Although this was not the outcome that was wanted, the Trinity County Sheriff's Office as well as family members of Komins, wanted to thank the Search and Rescue members as well as all other volunteers, for assisting in bringing Daniel Komins home," a spokesman with Trinity County Sheriff's Office said.