NY city to build new fire, EMS training facility
The new training complex will feature a three-story, multifunction fire training simulator scenario, a modern classroom building and smoke maze building
---
By News Staff
NORTH GREENBUSH, N.Y. The Rensselaer County Fire and EMS Training complex will begin redevelopment later this year.
The Record reports the new training complex will feature a three-story, multifunction fire training simulator scenario, a modern classroom building, and smoke maze building.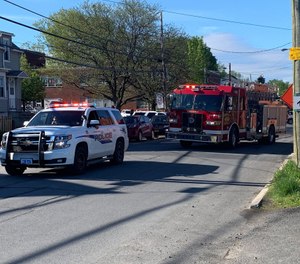 "Redevelopment of the Rensselaer County Fire and EMS Training complex is great news for North Greenbush and especially for Rensselaer County's families and first responders because this new facility will further strengthen public safety and support local fire companies," New York State Sen. Daphne Jordan said. "From my first days as a senator for the 43rd District, securing this remaining SAM funding has been one of my top priorities and I'm absolutely thrilled that it's been delivered.
The current training center has been in use for over 35 years. Officials deemed it structurally unsound, shutting down the facility which resulted in unexpected costs for fire and EMS agencies.  
"We are a large, mostly rural county and the overwhelming majority of our firefighters and EMS professionals are volunteers. Redeveloping our dated and unsafe fire training facilities will ensure these brave women and men receive the training they require and at the lowest cost to the taxpayers," Rensselaer County Executive Steve McLaughlin said. "This redevelopment project is a great example of how we at the county level seek ways to work with our local communities to share services."
Redevelopment of the complex planning will continue over the next few months and officials expect to break ground this fall.
The Rensselaer County Bureau of Public Safety will continue to run the facility and it will available for use by fire and EMS personnel.