Jack Stout EMS Fellowship now open for applications
The fellowship, developed by FirstWatch in cooperation with the Fitch EMS Foundation, includes education and mentoring
---
By Leila Merrill
Platte City, Mo. — The Jack Stout EMS Fellowship, which is endowed by FirstWatch, is now open for applications from aspiring EMS leaders interested in acquiring the knowledge and skills to lead EMS systems now and in the future. 
The fellowship is named after the late Jack Stout, considered to be the father of high-performance EMS systems. The fellowship will allow select individuals to learn the principles Stout espoused: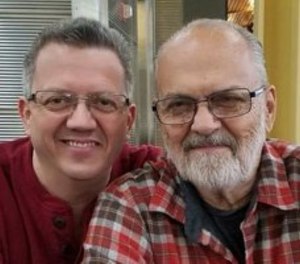 How to be a people-centered leader.
What and how it means to be data-driven. 
The elements of improvement science
How to use systems thinking.
"We strongly embrace the legacy of Jack Stout, who in fact served as an important mentor to me," said Jay Fitch, Ph.D. "I am honored to have the Fitch EMS Foundation partner with FirstWatch to create the Stout Fellowship."
 
Jack Stout Fellows will attend the 2022 Pinnacle EMS Leadership Forum and either the Fitch Ambulance Service Manager program or the Communication Center Manager program. All expenses will be covered by FirstWatch.
Fellows will be mentored by FirstWatch senior leaders Todd Stout, founder and president; Randy Skomsvold, vice president and COO; Silvia Verdugo, MD, MPH, medical director; Mike Taigman, improvement guide; among others, including Jay Fitch and other members of the Fitch leadership team.
"FirstWatch is so proud of this partnership and opportunity for leadership development," said Todd Stout, son of Jack Stout and founder of FirstWatch. "Giving back to our profession is part of who we are, and we appreciate how the Fitch EMS Foundation facilitated making this happen in my father's name."
 
Nominations for the 2022-2023 fellowship are open through June 15. Apply for the Jack Stout EMS Fellowship here.
---

Read next
Remembering my friend and mentor, Jack Stout
Jack Stout, the father of system status management and high-performance EMS, planted the seeds for patient-centered EMS
---