PRESS RELEASE
activTek Health Solutions Introduces ActivePure Option for In-Service Ambulances
---
No maintenance, filterless air decontamination "plug 'n play" now available
use if there is a picture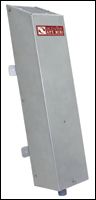 end picture
Atlanta based activTek Health Solutions continues to provide a new generation of infection control for the EMS industry with the AP5 BOE, a self-contained unit perfect for outfitting in-service ambulances as well as vehicles without ducted air handlers.
Utilizing ActivePure technology, the AP5 BOE's fully automatic, self-contained system is designed to run on standard 120VAC and can be mounted on the wall or ceiling within minutes.
activTek Environmental's proprietary ActivePure technology provides continual air decontamination that is actively distributed throughout the environment dramatically reducing odors and contaminants where they start. Proven to reduce 99.8% of bacteria and viruses, including MRSA, ActivePure® technology has been clinically tested, peer reviewed and published in the Journal of Environmental Science and Technology (January 2007).
Beth Krah, owner of activTek Health Solutions, and Mike Letts, Vice President of activTek Environmental, will be showcasing the AP5 BOE, as well as the Induct 500 and other models at the EMS Today show in Baltimore.
ActivePure Technology is currently being offered through SJC Industries (McCoy Miller, Marque Ambulance and Premiere), Road Rescue and Excellance, Inc. Amit Kapoor, President of First Line Technologies, mentioned that his company is considering using this technology in conjunction with their AmbuBus system.
About activTek Health Solutions
Atlanta-based activTek Health Solutions is the sole distributor of activTek Environmental products to the EMS community. Quality products are available for OEM, upgrading in-service ambulance & rescue vehicles, as well as fire stations, medical facilities and shelters. For more information on ActivePure® Technology, please visit www.activtekhealthsolutions.com or contact Beth Krah at 770/354-8948.