How to buy EMS education and training products
Here are eight things to consider when making an education and training purchase
---
Updated Oct. 30, 2017
EMT class is just the beginning of education and training for EMS professionals. Education and training is part of new hire orientation, meets operational planning criteria, and is necessary for license renewal and recertification. As an individual you may need to seek out your own renewal training courses.
Or if you are the training officer for your service, you may be tasked with scheduling training. Regardless of your role, here are the top eight things to consider when making an education and training purchase: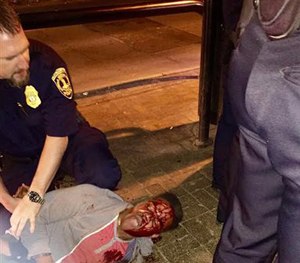 1. Customer service and support
There should be high quality customer service and support during the sales, scheduling, delivery, and post-course process. Ask for references from other EMS organizations that have completed the program.
2. Compliance with current standards
Ensure that the education and training curriculum is compliant with established protocols and standards of care. For example, a CPR training program should be based on current American Heart Association or International Liaison Committee on Resuscitation guidelines.
3. Quality of training instructors
Education and training instructors should have an appropriate combination of field and adult education experience to sufficiently deliver the content. Inquire about how instructors are selected, trained, and evaluated.
4. Quality and content of education materials
Review the instructor materials. If the instructor is delivering lecture material, review the quality and content of the visual aids, videos, and slides that the instructor is using.
5. Student education and training resources
In addition, review resources for students like handouts, textbooks, and other reference materials. Are the resources up-to-date, high quality, and supportive of the education program content?
6. Training skills equipment
Determine what equipment the vendor will provide and what your organization needs to provide for hands-on skills practice. The quality and maintenance of vendor supplied equipment says a lot about the overall integrity of the program. If your organization needs to provide equipment, make sure you have a list of items needed several weeks before the course.
7. education content delivery activities
Most education and training programs more than one hour long should engage students with different types of content delivery and activities. Review the training program agenda for a combination of lecture, demonstrations, and hands-on practice appropriate to content and desired outcomes.
8. Alignment with your certification requirements
Finally, make sure that education and training is applicable to your organization's certification or recertification requirements. Since training budgets are limited and time for training is often even more limited, proceed cautiously when scheduling training that is merely interesting.
Any other suggestions? Anything we missed in the list above? Leave a comment below or email products@ems1.com with your feedback.
Request product info from top EMS Training Products companies
Thank You!