New smartwatch engages user and notifies first responders
The watch also has built-in GPS that alerts responders or a designated contact to the patient's exact location
---
By EMS1 Staff
SAN FRANCISCO – A health tech company has released what they're calling a "breakthrough cellular smartwatch" that is designed to continually monitor a user's biometrics and automatically notify first responders if something is wrong. 
iBeat released it's "Heart Watch" on July 11, as an everyday watch that includes an array of sensors to measure heart rate and blood flow. The watch analyzes the user's biometrics in real-time, looking for potential red flags. If the system is alerted to a change, the watch alerts the user. If the user doesn't respond, the watch automatically connects to iBeat's 24-hour dispatch team, which sends help.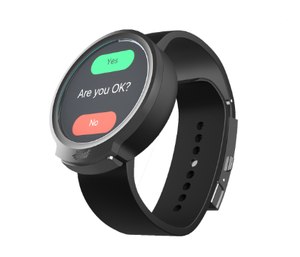 The watch also has an emergency button that the user can press at any time. 
"The iBeat Heart Watch has the potential to reduce delays in emergency response times," the company claims in a news release. 
The watch also has built-in GPS that alerts responders or a designated contact to the patient's exact location. 
iBeat is pursuing FDA approval for use of its Heart Watch as a medical device. The watch sells for $249 with monthly monitoring starting at $17.