EMS agency set to implement Amazon's 'Alexa' into ambulances
Brewster Ambulance Services will begin using Amazon Echos to access the Massachusetts Emergency Medical Services Statewide Treatment Protocol
---
By EMS1 Staff
QUINCY, Mass. — An EMS agency plans to implement Amazon Echos into their ambulances to allow responders to access procedure protocol in a hands-free manner.
The Patriot Ledger reported that Brewster Ambulance Service EMS providers will soon be able to ask Alexa, Amazon Echo's artificial intelligence personal assistant, questions about the Massachusetts Emergency Medical Services Statewide Treatment Protocol document that outlines EMS care standards.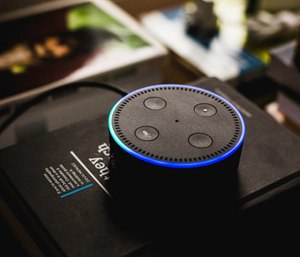 "It's essentially a sheet of music for emergency responders and providers," clinical director Chris DiBona said. "The sheet of music we work off of is about a 300-page document."
DiBona said that while EMS providers have full knowledge of the document's contents, they often use it to double check things like medicine measurements.
Currently, the document is available in a booklet or laptop, but with Alexa, responders will be able to shout out commands to get answers quickly.
"Tell me about congestive heart failure," DiBona said as an example of what kind of requests Alexa will be able to respond to. The assistant will also be able to provide other information, such as what hospital is the closest.
The agency hopes to have Alexa implemented by July.