ePro Scheduler- New location-based time clock software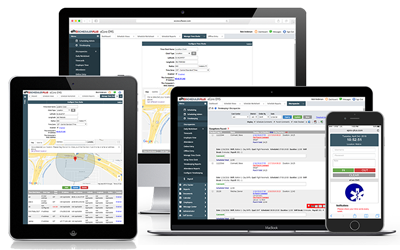 Now Available For Clients With Timekeeping : Location-Based Timeclocks with Geofencing!
eCore's new Location-Based Timeclocks for mobile provide an easy solution for managing your field employees that are always on the go. The new Location-Based Timeclocks are equipped with geofencing that keeps you in control even from miles away.
How it Works
With the new Location-Based Timeclocks, employees can now clock in and out of work at a specific location radius set up by management. Once clocked in, ePro Scheduler will capture the date, time, and GPS location of the punch. This new tool is perfect for agencies who have field employees working regularly at events.
About eCore Software Inc.
eCore Software Inc. is a leading provider of web-based software applications. Our products have been providing value to public service organizations like EMS operations, fire departments and 911 dispatch agencies since 1998. Our flagship product ePro Scheduler is an industry leader in integrated scheduling, time & attendance and payroll and continues to be the workflow solution selected by the leading high performance EMS operations across the US. For more information on everything eCore has to offer, or to register for a free demo, visit our website!