Spotlight: BK Technologies strives to provide world-class products, solutions for responders
BK Technologies' tactical communication products are at the heart of effective and efficient public safety solutions
---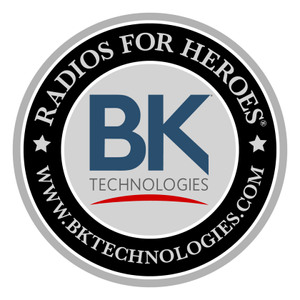 Company name: BK Technologies
Headquarters: West Melbourne, Fla.
Signature Product: BKR 5000
Website: https://www.bktechnologies.com/
1. Where did your company name originate from? 
BK Technologies is a derivative from our past history. The initials "BK" stems from acquiring the Bendix King land mobile radio division.
2. What was the inspiration behind starting your company? 
BK Technologies wants to offer world-class products and solutions for use by our public safety, first responder heroes. 
3. What is your signature product and how does it work?  
BK Technologies' signature product is the BKR 5000, a P25 public safety grade digital radio.
4. Why do you believe your products are essential to the first responder community? 
BK Technologies supplies tactical communication products; these are at the heart of effective and efficient public safety solutions.  
5. What has been the biggest challenge your company has faced?   
BK Technologies' biggest challenge is our limited ability to reach all potential customers for our products and services. We strive to continuously expand our brand.
6. What makes your company unique?  
BK Technologies is unique due to our outstanding employees.
7. What do your customers like best about you and your products?  
BK Technologies is dedicated to being customer-centric; the customer comes first. Our products offer world-class quality at a fair price.
8. What is the most rewarding part of serving the first responder community?
The most rewarding part of serving the first responder community is knowing our radios will continue to work through the harsh environments that first responders operate in.
9. Do you support any charitable organizations?
BK Technologies currently supports the following charitable organizations within the community: One Blood, American Cancer Society and Children for Hunger. We are currently seeking charitable organizations within the public safety realm to partner with us as a team.
10. Is there any fun fact or trivia that you'd like to share about your company?
In 1945, we developed the world's first Pocket-Size Transistor Radio.
11. What's next for your company? Any upcoming new projects or initiatives?
BK Technologies' next initiative is the BKR 9000, a multi-band radio to be launched in 2021. We recently launched our eCommerce store.