Pulsara launches real-time video call capabilities in version 9.0
---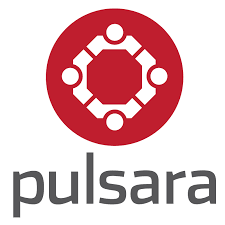 BOZEMAN, MT — Pulsara announced today the release of app version 9.0. The full release notes sent out by the company are as follows: 
Have you ever dreamed of a world in which you could tap a button and get any member of your care team on a video call, just like you do with your grandma, or that friend living abroad in Thailand?
Wouldn't it make things so much simpler if medics could just show the neurologist their potential stroke patient's face while en route to the hospital? Shouldn't communication in the most critical, time sensitive industry in the world be EASY?
With Pulsara, it is.
We are proud to announce the release of Pulsara Version 9.0: HIPAA-compliant, real-time video calling! Why is this a big deal? Because there are some things that are just better communicated over video — like the severity of a trauma patient's injury, for example.
True Regional Care in the Palm of your Hands
The addition of the video module to our product means you now hold in your hands the only truly comprehensive communication tool that crosses all healthcare entities.
With this new functionality:
Medics can video chat with the hospital from the field.
Hospital team members can video call other members of their own hospital team.
AND clinicians now have the ability to consult with other hospitals and facilitate a transfer via video!
Imagine how simple it will now be to get a consult from a doctor at another facility. No more phone trees or trying to explain what your patient needs to six or seven different people at Big Urban Memorial Hospital. Now, with just a tap, you're connected to the right person at the right time, with your patient in full, clear view.
The best part about this for you?
All of our clients with the Enterprise package get Pulsara Video for no additional cost. We pride ourselves on providing added value whenever possible.
ABOUT PULSARA
Inspired by the communication crisis in healthcare, Pulsara provides a real-time communication network across an entire region. The Pulsara platform, built on the power of mobile technology, unites the right clinicians at the right time for the right patient -- providing transparency and streamlined communication when time is essential. Simply CREATE a dedicated patient channel with a simple tap. BUILD the team. And, COMMUNICATE using audio, video, instant messaging, data, images, and key benchmarks. Studies report an average decreased treatment time of nearly 30% when using Pulsara. Pulsara, the evidence-based standard of care. For more information, visit https://www.pulsara.com.

Request more info from Pulsara
Thank You!