Texas EMS carrying blood on ambulance save a life
A small percentage of EMS departments across the country carry blood on their ambulances
---
By EMS1 Staff
BRENHAM, Texas — An EMS agency is saving lives after making the move to carry blood on their ambulances. 
Trudy Paterson suffered internal bleeding after she fell off her horse last year. When she fell, one of her bones severed an artery.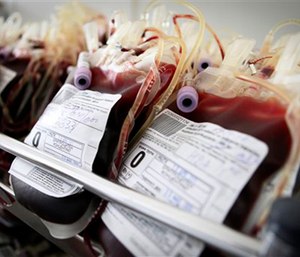 Washington County EMS providers arrived to the scene within minutes and administered a blood transfusion, reported KBTX. 
"About 1% of the EMS departments in the country carry blood. We saw this as a real need in Washington County based on our 700 square miles of area that we cover," Lt. Katie Podeszwa said. 
The agency partnered with a local hospital three years ago to launch the blood program. The blood is kept in a refrigerator at the station; before each call, EMS providers decide if they need to take the blood with them. If they do not use it within two weeks, it is sent back to the hospital to be used. 
Paterson said if the EMS crew had not been carrying blood on the ambulance, she would have died. "It means the world. It's huge … I'm so lucky that I was in an ambulance in Washington County," she said. 

Request product info from top EMS Medical Equipment companies
Thank You!