SafeBVM to launch manual ventilation safeguard Sotair at EMS World Expo
The Sotair was designed to protect the airway and minimize gastric insufflation
---
EMS1 reports annually from the EMS World Expo conference, offering takeaways from educational sessions, product announcements and updates from the Expo floor. Catch our coverage here.
By EMS1 Staff
SafeBVM will launch its latest product, the Sotair, at the opening of EMS World Expo.
The product was designed as a safeguard for manual ventilation in adults and is intended to minimize gastric sufflation. The flow-limiting valve limits the inspiratory flow to 55 L/min and minimizes air entry into the stomach.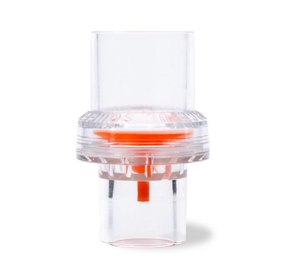 The product is compatible with manual resuscitators, airways and adjuncts that use standard 15/22 mm connectors.
The SaveBVM Sotair was also selected as an 2022 EMS World Expo Innovation finalist. To learn more about the Sotair, visit SaveBVM at booth #914.

Request product info from top EMS Airway Management companies
Thank You!