Md. fire officer/paramedic killed in motorcycle crash
Lt. Hubert Harrison Jr., 63, served with the Baltimore County Fire Department and Community Rescue Service; the crash occurred after his fire dispatch shift
---
By John McNamara
The Capital
ANNAPOLIS, Md. — Two men, including one from Bowie, died early Sunday morning following a head-on motorcycle crash in Laurel, according to Prince George's County police.
The victims are 23-year-old Fahad Iqbal of Basswood Court in Laurel and 63-year-old Hubert Earl Harrison, Jr., of Quillpoint Drive in Bowie.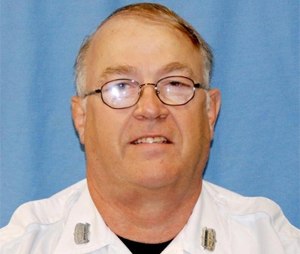 The Prince George's County Police Department is handling the investigation. Preliminary information indicates that the crash occurred at about 4:40 a.m. in the 11500 block of Laurel-Bowie Road. Harrison's 2014 Honda Goldwing motorcycle collided, head on, with another motorcycle. Both motorcyclists were pronounced dead at the scene, police said.
According to police, Iqbal was heading northbound on Laurel Bowie Road on a slight curve, when for an unknown reason, he crossed the center line and struck Harrison head on.
Harrison, 63, had served with the Baltimore County Fire Department for nearly 29 years. He was promoted to paramedic/firefighter in 2004 and achieved the rank of lieutenant in 2009.
His most recent assignment was with the fire dispatch unit, where he was responsible for assigning equipment and personnel to emergency calls. He was working at the fire dispatch unit in Towson on Saturday night and left when his shift ended at about 4 a.m. He apparently was on his way back to his home in Bowie when the fatal crash occurred.
"This is a terrible loss for the Fire Department and an even greater tragedy for Lt. Harrison's family," said Baltimore County Fire Chief John Hohman. "We offer heartfelt condolences to his wife and loved ones, and will offer all the support we can in the difficult days ahead."
Harrison was also a member of the Community Rescue Service for 35 years and well respected for his quality of patient care and helping new EMS providers, reported the Herald Media.
"He dedicated his life to fire and EMS," said CRS Chief James Sprecher
 ©2015 The Capital (Annapolis, Md.)

Request product info from top EMS Helmets companies
Thank You!