5 tools for evacuating nursing homes during disasters
These five strategies can help fire/EMS get seniors into safe hands
---
Evacuating a nursing home can be a long and overwhelming experience for responders and the nursing home residents. And with 16,100 nursing homes and 1.7 million beds in the U.S., according to the Centers for Disease Control and Prevention, it is an issue that affects every community.
Here are five tools to help departments address nursing home evacuations.
Evacuating or sheltering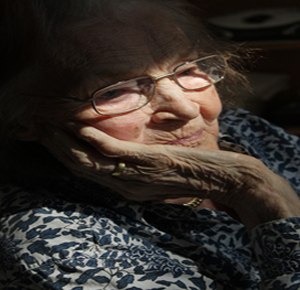 Evacuating or sheltering in place will be a decision based on several factors. This includes condition of patients, ease of removal, transportation and severe weather—which all play a huge role in the final decision.
The American Health Care Association has collaborated with emergency managers to create the National Criteria for Evacuation Decision-Making in Nursing Homes protocols that can help departments deploy these tactics.
A back-up plan for the back-up plan
"Always have a backup plan" says Helen Lacek LPN, the executive director for Oak Ridge and McAllister Nursing Homes.  She should know. The Oakridge nursing home flooded during the Midwest flood of 2011, which forced Lacek and EMS personnel to evacuate and transfer residents to another nursing home they had a prior transfer agreement with.
But even the backup nursing home was flooded and refused residents. Transferring the stable patients to the nearest hospital was not an option because main streets were flooded, and the Coast Guard was called in.
Instead, local EMS and fire teams worked together and evacuated seniors to a safe, dry local warehouse.
Evacuating in the dark
Evacuating in the dark poses a serious problem for everyone involved in the incident. 
The E-Flood Firebox is a rechargeable light with LED taillights. The light run time is approximately 8 hours. A quick release shoulder strap also is an option.
Rescue equipment
The ResQMat assists rescue personnel to rapidly and safely evacuate people with mobility problems in an emergency. The device has a narrow profile and is easy to use when making tight turns in stairwells.
The built in padding and extra pillow under the head mean that the ResQMat is safe and comfortable for people when going down stairs and over rough surfaces.
Table-top exercises
"Table-top exercises are fairly simple and inexpensive to put together" says Crystal Kline MEP, Master Exercise Practitioner and author of Disaster Preparedness. Kline encourages putting partnerships together and should include nursing home administrators, transportation agencies and public works at your table top exercises.
Planning, communicating and executing drills with nursing homes on a semi-annual basis will increase the confidence of nursing home staff. Working the emergency response plans will mitigate the potential loss of lives.
Follow these strategies and invest in the right tools for a successful evacuation of nursing homes during a disaster.