Cybersecurity in the EMS workplace
---
Updated October 27, 2016
Use these tips to make sure your electronic information remains private while you are working as an EMT or paramedic
EMS professionals need to be mindful of the security of the electronic patient care reports they create and the websites they access for professional and personal activities. I recently asked EMS leaders their top fears — the things that keep them awake at night. The first fear, stated before I could even finish asking the question, was a data breach or hack into the departments personnel files and patient records.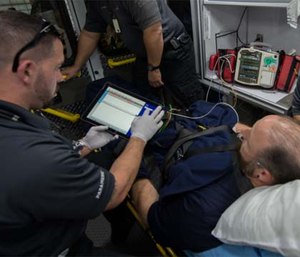 Follow these tips for cybersecurity in the EMS workplace:
1. Password protection
Never share your passwords with co-workers. You may (and likely will) be held responsible for any actions taken with your username and password by others.
2. Log out or log off 
Always log out of any password-protected websites when you have finished.
3. No thanks
Always say 'no' when a shared workplace or public computer web browser asks you if you would like it to save or remember your password.
4. Mobile device protection
Password protect your personal mobile phone to prevent thieves from making calls with your phone or accessing your internet browser data on the phone.
5. Personal devices
Always log off and password protect your own personal laptop computer when you leave the station for a call.
What are your cybersecurity tips for EMS professionals?