The value of CE and an advanced degree for EMS leaders
Higher education can help EMS providers tackle the five biggest challenges facing emergency services today
---
By Steven Knight, Ph.D.
As leaders, we both desire and have an obligation to leave our organizations and people better off than when we started in our roles. But clearly not all leaders succeed at achieving this goal, despite best efforts. One reason some struggle is because the myriad of internal and external pressures that they face cannot be navigated sufficiently through technical expertise or experience alone.
In his article "5 Wicked Issues We Can No Longer Ignore," Mark Light, executive director of the International Association of Fire Chiefs (IAFC), defined five problems facing emergency services today: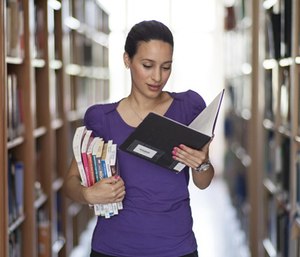 Cost efficiency
Data
Deployment and staffing
Culture, and
Political acumen
With varying degrees between agencies and provider groups, I think we can agree that, as an industry, many of these wicked problems exist in our organizations. One strategy that will assist in successfully navigating these issues is an organizational and personal commitment to higher education. 
Technical or on-the-job training can provide sufficient competence to understand deployment and staffing, cost efficiency and potentially data management. However, to be a leader in most agencies, higher education and an advanced degree may best prepare you for the more subjective or variable types of wicked problems, such as political acumen.
Additionally, areas such as cost efficiency, data analysis and communication of the results, as well as evaluation of organizational culture, may be served more comprehensively through the lenses and understanding obtained through obtaining a graduate degree. 
Advanced degrees provide important skill sets for EMS leaders
My experience in higher education was that the associate's and bachelor's degree levels were more oriented to learning and understanding facts.
A graduate degree, on the other hand, focuses more on how to think rather than what to know.
Masters and doctorate level education provides skillsets to help leaders effectively make, frame and communicate decisions while navigating the political environment they are facing. From this perspective, leaders tackling the wicked problems described above would benefit from higher education beyond the bachelor's level.
First, conducting a comprehensive data analysis and then interpreting the data in a useful way are two separate skillsets.
For example, the knowhow to process data and produce outputs could be accomplished through technical education or on-the-job training; but understanding confounders, controlling for other variables and knowing the limitations of the analysis enough to make an unbiased interpretation requires more education and abilities, often best acquired in a master's program.
There's a lot of cynicism in our profession about statistics – the phrase, "statistics don't lie but liars use statistics" gets thrown around – and that cynicism is justified when statistics are used by people who don't have a full comprehension of what they mean.
Technical training may allow you to produce charts and tables, but properly evaluating the results to take into account potential biases and local political nuances requires education and experience beyond the technical level.
Second, political acumen may be more important than understanding the raw data for successfully leading into the future. A complete grasp of the political and environmental dynamics is important to appropriately navigate the landscape and proceed down a path of continuous improvement.
A quality graduate degree program introduces students to contemplating political and environmental factors, and developing plans that take these factors into account.
Encourage lifelong learning in peers and subordinates
John Kotter, a Harvard Business School professor and author, suggested viewing an investment in continuing and higher education as similar to starting early with a 401k retirement plan [1].
Rather than waiting late in a career to invest in education, starting early creates a compounding benefit as education and experience build on each other over time.
As a lifelong member of the fire service, I saw this in action when fellow firefighters suddenly blossomed into thought leaders in the department and began moving up the organizational ladder. Did these leaders have previously latent talents that instantly appeared? Or did the firefighters outpace the competition, who invested much less in their continuous improvement and education?
In other words, if you invest eight percent per year in continuous improvement and education, and a colleague invests two percent in continuous improvement and education, then at some future date, your investment will begin to exponentially distance yourself from competitors – in your ability to move up the ranks, if that's your goal, and also in your job performance and service to your community.
Leaders in EMS should not only pursue education, they should also encourage it among their peers and subordinates.
During my time as a firefighter, officer and chief, I had peers and supervisors who supported my studies, even if they did not pursue higher education – they did not feel threatened, and instead understood how important it was to me personally, and to the future of our department and the fire and EMS professions.
For strategic leaders in organizations, there is considerable evidence to support the benefit of graduate-level education to better prepare for the dynamic political, economic, fiscal and operational environments.
We now accept that putting a small part of our paycheck into our retirement accounts from day one is a good idea – shouldn't we feel the same way about our education?
References
1. Kotter, JP. 1996. "Leading Change" Boston, MA: Harvard Business School Press
About the author
Steve Knight, Ph.D., a Fitch & Associates senior consultant, brings more than 25 years of fire and EMS experience to the firm. He served for nearly 17 years as assistant fire chief for the City of St. Petersburg, Fla. He has been a subject matter expert for both the National Fire Academy and the Center for Public Safety Excellence (CPSE), a nonprofit corporation that serves as the governing body for the organizations that offer accreditation, education and credentialing services to the first responder and fire service industries.