NEMSIS Will Improve Patient Care
---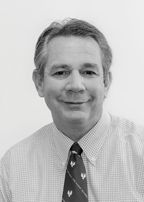 By David Owens
Director, NEMSIS Technical Assistance Center


The purpose of the National Emergency Medical Services Information System — or NEMSIS — is to provide a unified voice to EMS services.

To accomplish this, the project is working to help each EMS agency in the United States and its territories collect and submit standardized EMS data to a national EMS database.

Collection no easy task
To the EMS professional on the street, this sounds like a relatively easy task to accomplish. An agency simply sends the data it has collected to NEMSIS, and it will then be aggregated into the national database. If only it was this easy!

During the past seven years, EMS professional organizations and EMS data experts have worked tirelessly with the National Highway Traffic and Safety Administration and other federal partners to overcome the myriad obstacles associated with this monumental task.

Just a few of the daunting tasks that we are actively addressing together include:


Standardizing definitions of common terms;
Developing and gaining acceptance of a standard export format (XML) to allow data from different sources to be exported and aggregated into one database; and
Convincing all levels of EMS organizations and vendors of the benefits of a common database.
Currently, all 56 states and territories have agreed to work towards the common goal of standardizing EMS data collection. National associations such as the National Association of State EMS Officials (NASEMSO) have endorsed and fully support the efforts of NEMSIS.

Currently, 11 states are submitting data to the national database and have contributed in excess of 4 million records (a record is one EMS event). The NEMSIS Technical Assistance Center (TAC) expects the number of states and territories reporting by the end of 2008 to increase to 17, and by the end of 2009, to exceed 30, with most of the remaining states submitting by the end of 2010.

Data analysis can improve EMS
Once the entire country is submitting data, we anticipate that more than 40 million records will be submitted and available for analysis annually. A database of this size then can be used to study all aspects of the EMS system — from determining how to improve patient outcomes, to recruitment and retention issues for the EMS industry as a whole, to a host of other issues pertaining to the entire medical delivery system.

The dedicated staff of the NEMSIS TAC is working diligently to support EMS as an integral part of the entire health care system and, most importantly, to provide a mechanism for documenting systems and procedures that truly improve patient outcomes.

Is your state agency submitting data? For more information on NEMSIS, please visit www.nemsis.org.

David Owens is Director of the NEMSIS Technical Assistance Center and holds a Bachelor of Science degree in Public Emergency Services Management from Utah Valley University. He is retired from the Ogden City (Utah) Fire Department, where he served as the Deputy Chief of Medical Operations for 27 years.

Request product info from top EMS Education companies
Thank You!