Fla. man catches medics sleeping in ambulance
The concerned man gave local television station photos of medics; prompting an investigation that the medic may have violated a policy
---
ORANGE COUNTY, Fla. — Two paramedics are under investigation after they were allegedly sleeping inside their Rural/Metro ambulance which was parked at a gas station.
Azizzi Rucker took two photos of the paramedics and contacted a local television station after he tried to wake them, reported WFTV.
"I sat there for five minutes blowing the horn and they were asleep and didn't wake up," said Rucker. "I was blowing the horn and they didn't even know I was right there beside them."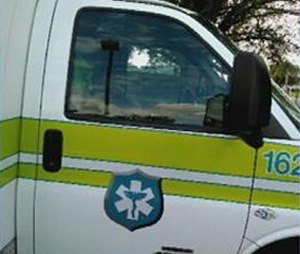 Rural/Metro officials are looking into whether the two paramedics violated policy against sleeping inside the vehicle and will use Rucker's photos as part of an internal investigation.
"These pictures are concerning. We take this type of issue very seriously. We have already begun an investigation into the matter," WFTV was told in a statement.
A Rural/Metro representative said the company has a designated area for workers to sleep and shifts never exceed 16 hours.
Rucker said his actions were all about defending public safety.
"People have loved ones. They depend on paramedics and they were in there sleeping," Rucker said.

Request product info from top EMS Consulting, Management and Legal Services companies
Thank You!