Braun Industries expands new ambulance sales territory for Autotronics, LLC
---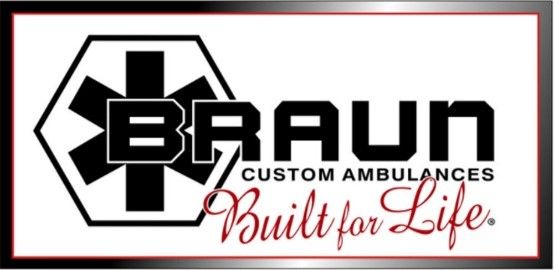 VAN WERT, OH — Braun Ambulances is proud to announce a territory expansion for Autotronics, LLC. Starting July 31, 2018, Autotronics began serving customers located in New Hampshire and Maine; they previously covered the state of Maine only. The expansion is a testament to the great work Autotronics is doing for Braun Industries in the New England region. Additionally, Autotronics has added Demers Ambulances to their product offerings. This is an important step forward in dealer alignment for both brands, who merged under one company in February 2018. 
"Under their 4th generation of family leadership, Autotronics is a lot like Braun," says Chad Brown, Vice President of Sales & Marketing at Braun Industries. "They treat their partners and customers like family, and that's been something we've cherished throughout our longstanding partnership with them. We look forward to working alongside them to serve customers in the state of New Hampshire. More importantly, with the addition of the Demers lineup to their offerings, they will help us better meet the needs in their region as two brands under one exceptional company. Autotronics will be the focal point dealer for Braun and Demers in both states, which is truly an exciting moment for us!" 
Autotronics started off as Daigle Midway Service in 1958 under the leadership of Ferdinand Daigle, Sr. He specialized in automotive heating and cooling system repairs. In 1964 his son, Ferdinand Daigle, Jr., migrated the business towards the specialty automotive electrical systems, starters and alternators and rebranded as Automotive Electric. In 1985, Ferdinand Paul Daigle, III (Paul) joined the company and turned the automotive electrical systems focus towards the public safety sector. Today, the company is under its fourth generation of family leadership through Co-Owner and Sales Manager, Kyle Daigle. 
"We are excited to get to work in New Hampshire," says Kyle Daigle. "We have been a dealer partner with Braun Industries since 2000. With nearly twenty years of product knowledge and service after the sale, we believe in the quality and reliability of Braun ambulances and we work hard to get our customers the right vehicle(s) to meet their needs and budget. What makes this expansion particularly notable for us is that it will include the addition of a new product line through Demers Ambulances. With an aligned dealer territory, we can now offer customers in New Hampshire and Maine a complete ambulance lineup from either Braun or Demers. They can get a Type I, Type II, or Type III unit customized to their specifications. We are proud to represent both brands and eager to get the word out in our area."  
Autotronics, LLC operates two facilities, one in Frenchville, ME and another in Bangor, ME. They represent Braun Industries and Demers Ambulances for new ambulance sales and service. They also provide ambulance remounts, fire apparatus, ADA vehicles, police vehicles, and more to serve as a one-stop-shop for EMS providers throughout their region. They offer comprehensive service after the sale as a Braun Authorized Service Center and will be opening a new remount and service facility later this year.
About Braun Industries and Demers Ambulances
Braun Industries and Demers Ambulances merged in 2018 creating the second largest ambulance manufacturing organization in North America. Recognized for leadership in innovative design, quality product, and for their over 100-years of rich history serving the emergency response market in over 20 countries worldwide.  Demers and Braun offer ambulance models ranging from the price-conscience value ambulance to the very highly-customized speciality vehicle.
To learn more about how Demers Ambulances and Braun Industries can help you save more lives, visit www.Demers-Ambulances.com and www.BraunAmbulances.com.

Request more info from Braun Industries, Inc.
Thank You!