Paramedics Plus adds anti-theft devices to all ambulances
The passive devices prevent unauthorized personnel from shifting the ambulance out of park position
---
Paramedics Plus, East Texas Medical Center EMS
TYLER, Texas — Following a slew of ambulance theft, EMS providers recently installed anti-theft devices in all ambulances.
The new devices increase security for patients, ambulance crews and the communities in which they serve.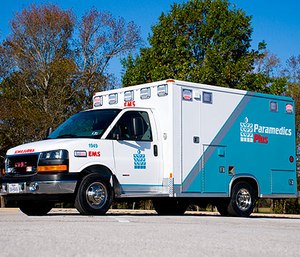 The passive devices prevent unauthorized personnel from shifting the ambulance out of park position. The ambulance remains secure while the ignition key stays in place, which allows EMTs and paramedics to leave the ambulance running while they provide patient care. 
"The new devices provide an additional level of security for our patients and employees without impeding the quality or timeliness of our care," said Ron Schwartz, president of Paramedics Plus and vice president and chief operating officer of East Texas Medical Center EMS.
Paramedics Plus and East Texas Medical Center EMS pursued theft prevention measures after seeing stolen ambulances rise as an industry-wide concern over the past few years. The device's manufacturer, Tremco Police Products, originally designed the equipment for police vehicles, but modified the technology to be compatible with ambulances.