Roundtable: Experts reflect on trends, findings from the 2017 EMS Trend Report
Our panel of EMS leaders discusses changes, both positive and alarming, and what the data means for growing and improving EMS
---
This feature is part of the 2017 EMS Trend Report, which takes an in-depth look at EMS trends in the United States and sets a foundation for assessing how the EMS profession is changing. Be sure to share this trend report with other EMS leaders and discuss your thoughts on how EMS is changing in the comments. To read all of the articles included in the report, click here.
Now in its second year, the EMS Trend Report reflects changes in EMS care delivery and how those changes align with overarching health care trends.
We asked EMS1 editorial advisors and contributors to review the data and offer their reactions and insights into what changed and what didn't – and where EMS leaders go from here.
The panel includes: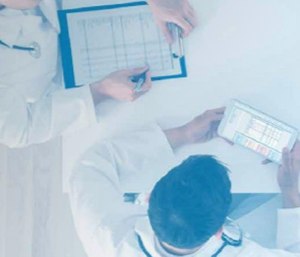 Chris Cebollero, EMS consultant
Dr. Maia Dorsett, EMS physician
Dr. James MacNeal, EMS physician
1. Which finding surprised you most?
Chris Cebollero: One change that caught me by surprise was the change in dispatch/response. It was interesting to see the change in when the clock was started. There was a decrease in starting the clock at the end of the dispatch process, with a matching increase in starting the clock when the phone was answered. Though more research is needed on response times, it is good to see that dispatch is starting the clock as quickly as practical.
Maia Dorsett: I was not surprised, but definitely disappointed, to read that only 8 percent of agencies have instituted a fatigue management program. This is particularly disheartening given that 30 percent of agencies within the EMS Trend Report cohort work longer than 24-hour shifts. We put our EMS providers and the public at risk by failing to address the impact of fatigue on EMS operations and care provided [1,2].
Moreover, while 75 percent of EMS agencies provide workers' compensation coverage for mental health, this means that a quarter do not. With a recipe like "fatigue + emotional calls + gaps in support," it is not surprising that there are increasing turnover rates and worsening stress levels.
2. How do the findings of the second year align with other trends in EMS and health care?
Chris Cebollero: Some changes reflect a need for adaptation, such as clinical indicators of time-sensitive conditions. We are also seeing a relative decrease or no change in selective therapies, such as ultrasound, hypothermia therapy and use of mechanical compression devices. There has only been limited research on the effectiveness of these therapies. We need to get to a point where our providers are using methods and equipment that are backed by EMS research. 
Maia Dorsett: The findings demonstrate that EMS is aligning itself with larger health care initiatives:
Value-based health care: With health care expenditures increasing at an unsustainable rate, reimbursement frameworks have moved toward provision of beneficial care at reduced overall cost. The proliferation of mobile integrated community paramedicine initiatives mirrors this trend.
Time-critical diagnoses: The percentage of agencies measuring sepsis recognition doubled in a single year.
Evidence-based care: There is an admirable move to eliminate interventions that lack benefit and may cause harm. It was refreshing to see that an increasing number of agencies (now 90 percent) have spinal clearance protocols, saving patients from back pain, pressure sores and subsequent unnecessary imaging inflicted by backboards.
James MacNeal: The patient satisfaction metric continues to grow and influence care practices within health care and within EMS. EMS providers will need to understand how to interpret and improve based on this information. I would imagine that at some point, EMS reimbursement will be tied more closely to quality, with patient satisfaction being a key metric.
3. What actions do you recommend to EMS leaders based on the findings of the report?
Chris Cebollero: Use this as a blueprint of what is happening within our field. If you are looking to add advanced therapy, consider what others are doing.
Many times as leaders we have to make the best decisions we can. This trend report allows us to make decisions that some of our peers in the field have already made, now with two years of supporting data.
Maia Dorsett: Educate and advocate. EMS leaders must educate the public, lawmakers and other health care professionals about EMS as a medical specialty.
EMS provides health care in a mobile environment rather than transportation in a health care environment. Appropriate measures of quality must go beyond transportation measures (response times) and focus on meaningful patient outcomes.
James MacNeal: As an EMS physician, I am a huge proponent of integrating the EMS medical director into field response. I also see EMS systems needing to branch out and work with non-traditional partners such as police, health departments, drug addiction coalitions and other community partners.
As future reimbursement is unpredictable, having partners that can work together for a common goal with limited funding will be increasingly important. Consolidated communications centers, regional medical direction and group purchasing will become a necessity.
References
1. Patterson et. al. (2011). Association between poor sleep, fatigue, and safety outcomes in emergency medical services providers. Prehospital Emergency Care, 16(1), 86-97.
2. NHTSA. Strategy for a national EMS culture of safety. Available at: www.ems.gov/pdf/Strategy-for-a-National-EMS-Culture-of-Safety-10-03-13.pdf
About the panel
Chris Cebollero, EMS consultant
Chris Cebollero is a nationally recognized emergency medical services leader, author and advocate. He is a member of the John Maxwell Team and available for speaking, coaching and mentoring. Currently he is the senior partner for Cebollero & Associates, a medical consulting firm, assisting organizations in meeting the challenges of tomorrow. Cebollero is a member of the EMS1 Editorial Advisory Board.
Dr. Maia Dorsett, EMS physician
Maia Dorsett, MD, Ph.D., is an emergency and EMS physician in St. Louis. She completed her residency in emergency medicine at Barnes Jewish Hospital/ Washington University in St. Louis, where she stayed for an EMS fellowship. She has accepted a position as a faculty member in the Division of Prehospital Medicine at University of Rochester, New York.
Dr. James MacNeal, EMS physician
James MacNeal, MPH, DO, NRP, began his career in emergency medicine as a paramedic. He holds an American Board of Emergency Medicine/Emergency Medical Services certification and completed an EMS fellowship at Yale University. He is EMS medical director of the MercyRockford Health System.