NAEMSP 2018 Quick take: Quality and safety gain prominence at NAEMSP
A full day pre-conference was dedicated to providing meaningful tools that NAEMSP Annual Meeting attendees could apply at their home agencies
---
SAN DIEGO — The National Association of EMS Physicians started its 2018 Annual Meeting with a day-long session aimed at introducing EMS medical directors to some fundamental quality and safety concepts. The course was designed to be an interactive application of these concepts to a crowd that is not traditionally well-versed on the topics.
The instructors used the System of Profound Knowledge to tie the day together. Developed by Edward Deming, this model recognizes that managers aiming to improve quality should have a working knowledge of four areas: systems thinking, the theory of knowledge, understanding variation and psychology.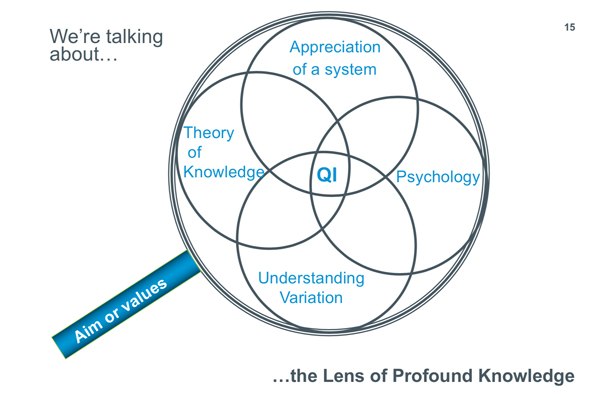 Memorable quotes on EMS quality
The session had a number of well-known experts in the field of EMS and prehospital quality and safety. Here are some of the most memorable quotes form the day:
"In EMS, we have this history of going from bright idea to full implementation." —Mike Taigman, First Watch
"You won't succeed in your aim if what you are measuring is imprecise." —Scott Bourn, Securisyn Medical
"When you're starting, don't get stuck on data quality. Whatever you're measuring isn't as good as you'd like it to be." —Niroshan Siriwardena, University of Lincoln, UK
"Be curious and decrease your confidence about your pet theories." —Mike Taigman, First Watch
"Many managers set a goal, and then look to the system and expect change. But if you don't change the process, the results won't be different." —Dave Williams, IHI
Five takeaways on EMS quality
Anyone can apply the following five EMS quality concepts:
1. SMART Aim
SMART aims are necessary to ensure a narrow scope of focus for any project. This acronym ensures aims are specific, measurable, attainable, relevant and time-based.
An example of a SMART aim is "To increase percentage of neurologically intact, non-traumatic, out-of-hospital ventricular fibrillation cardiac arrest adult patient survivals by 10 percent by December 2018."
2. Plan-Do-Study-Act
The Plan-Do-Study-Act Cycle, or PDSA as it's more commonly referred to, is designed to apply small alterations in a way that allows for rapid implementation and assessment. This then allows for these changes to be further incorporated or immediately modified.
It's key to point out that changes made during any given PDSA cycle should fail more often than they succeed.
3. Driver diagram
By having a clear understanding of the theoretical ideals behind a process, the team can better discern the primary drivers that directly contribute to an aim, and the secondary drivers that are smaller components of the primary drivers. A driver diagram not only helps delineate these concepts, but acts as a useful tool for communication.
4. Shewhart Statistical Process Control Chart
Dave Williams considers the Shewhart Statistical Process Control Chart to be one of the most important tools in quality improvement. It allows for a systematic way of interpreting change by applying rules to 20 or more time points of the data source, thus removing personal biases.
5. The Kirkpatrick Model
The Kirkpatrick Model is a well-known model for evaluating the effectiveness of education and training. It has four levels of increasing value:
Reaction demonstrates the engagement and relevance to the learner
Learning shows how much the learner acquires the actual content being presented
Behavior is the degree to which learners apply the training in the real world
Results demonstrate a change in outcomes as a result of the education
Learn more about EMS quality and safety
Learn more about quality improvement from these EMS1 articles: