Lawmakers propose bill to expand use of COVID-19 relief funds
The bill would extend the deadline to spend CARES Act funds by one year and allow non-profit emergency service agencies to use relief funds to replace lost income
---
By Laura French
WASHINGTON, D.C.  — Two U.S. representatives have introduced a bill that would expand the use of CARES Act COVID-19 relief funds for emergency service agencies. 
Reps. Glenn 'GT' Thompson (Pa.-R) and Madeleine Dean (Pa.-D) introduced the Coronavirus Relief Fund Expansion Act, which would extend the deadline to spend COVID-19 relief funds by one year to December 31, 2021, and allow non-profit and emergency service organizations to use funds to replace lost, delayed, or decreased revenues as a result of the pandemic.

"The economic impact of COVID-19 has been hardest on organizations that already operate on razor thin margins," said Thompson, in a statement. "Congress created a relief fund, which has yet to be exhausted. As a volunteer fire fighter, I know we must act immediately to provide more flexibility and extend these deadlines, otherwise volunteer organizations and non-profits will be left out in the cold."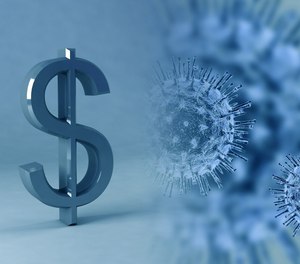 Both of the bill's sponsors are from Pennsylvania, where the pandemic has threatened to accelerate an ongoing EMS funding and staffing crisis, and where EMS agencies were left out of $50 million in hazard pay grants.

"Emergency services are hurting from the economic side effects of the pandemic. It's import that we extend the deadline for the Coronavirus Relief Fund (CRF) through December 31, 2021 and allow emergency services—like Volunteer Fire Departments—to access these relief funds," Dean said in a statement. "It's not only the right thing to do, it's economically smart and allows our emergency services to continue to serve the people."
FireRescue1 columnist and FireGrantsHelp grant writer Jerry Brant previously tackled the issue of CARES Act funding for public safety and why agencies need more clarity about how they can spend their relief funds. 

"First responders across the nation have been concerned that the current language in the CARES Act is very ambiguous. We are worried fire and EMS departments have not and will not utilize these funds because of a lack of detail on how this financial assistance may be legally expended by our agencies," said Brant, who is the second assistant chief of the Patton Fire Company No. 1 and a board member of the Pennsylvania Fire & Emergency Services Institute. "This legislation would simplify this section of the CARES Act and alleviate these concerns. We applaud Congressman Thompson for his efforts and plead with other members of Congress to join him in passing this critical legislation."