Minn. man arrested for allegedly punching medic
Andreu Emilio Gradeja-Iguardia was being transported in an ambulance when he became uncooperative and started to allegedly punch the medic
---
By Emily Cutts
Post-Bulletin
ROCHESTER, Minn. — A man was arrested early Monday while attempting to hitchhike on U.S. Highway 52 after he allegedly punched a paramedic multiple times in the face.
Andreu Emilio Gradeja-Iguardia, 19, was charged with felony fourth-degree assault. At his first appearance in Olmsted County District Court on Tuesday morning, Judge Christa Daily set unconditional bail at $5,000 and a non-monetary conditional bail, according to court records.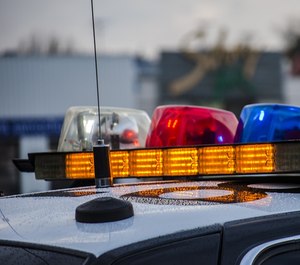 Rochester police were called to the 3000 block of Highway 52 for an assault of an ambulance medic. The medic, a 30-year-old woman from Kasson, was bleeding from her ear, according to court records.
The woman told police she was transporting Gradeja-Iguardia in an ambulance from the Crisis Receiving Unit to Mayo Clinic Hospital-Saint Marys when he became uncooperative and began unbuckling his seat belts. When she tried to secure Gradeja-Iguardia's seat belts, he reportedly punched her four to five times in the head and then fled out of the back of the ambulance.
It is unclear if the ambulance was moving at the time Gradeja-Iguardia got out.
An officer responding to the call located Gradeja-Iguardia attempting to hitchhike south on Highway 52 just south of the 16th Street exit. Gradeja-Iguardia was reportedly uncooperative with officers and was taken into custody and brought to the hospital.
Gradeja-Iguardia said he was hit first by the woman and that he only hit her once, according to court records. Police noted that he did not have any visible marks consistent with being assaulted.
———
©2019 the Post-Bulletin
McClatchy-Tribune News Service