Lollapalooza concertgoer arrested for assaulting EMS personnel
Benjamin Shorb, 25, was charged with aggravated battery of a government employee and criminal damage to property
---
By EMS1 Staff 
CHICAGO — Chicago police arrested a West Virginia man after he allegedly assaulted an EMS provider and damaged government property at Lollapalooza.
Chicago police requested a paramedic to assist Benjamin Shorb, who said "he was having a bad trip," 5 Chicago reported. When paramedics began to treat Shrob, he assaulted them and broke a city-owned tablet.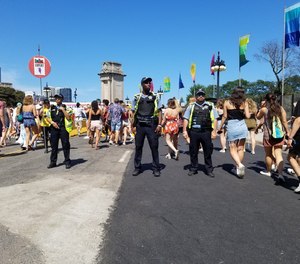 Shorb, 25, was charged with aggravated battery of a government employee and criminal damage to property. A Judge ordered Shrob to be held under a $3,000 bail.