Lessons learned from EMS pioneers
On-the-job advice culled from interviewing EMTs and paramedics with more than 30 years of field experience
---
If you've been following EMS Pioneers since its debut in January 2015, you know we've featured senior providers with several decades in EMS. On average, our 14 men and four women were 59 years old with 37 years in the industry. The 13 paramedics and five EMTs interviewed worked in 15 states, eight of which are west of the Mississippi.
Our Pioneers are many things: mothers, fathers, mentors, managers, caregivers, educators and innovators. What they aren't is shy. Getting them to opine and emote about all things EMS was easy; there was no dodging questions or contriving politically-correct answers. That's good news for the rest of us, because as we look back on the first two years of Pioneers, there are plenty of pearls worth remembering.
Lesson 1: The importance of people skills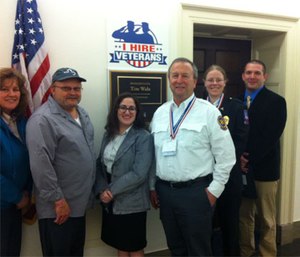 To be successful in EMS, start with a patient-centric mentality.
Washington paramedic Doug Bair: "One of my heroes, Dr. Gregory Henry, calls emergency medicine 'the occasional application of scientific principles to meet human needs.' What he means is, if you think you'll be saving lives all the time, you're wrong; you're going to be meeting patients' basic needs, whether they're social, psychological or whatever. Occasionally you'll do something medical, but mostly you'll be helping citizens through crises whenever they decide they're having one."
Arkansas paramedic Sharon King: "There are calls where one person clicks and the other doesn't. When you have male and female partners, it broadens the possibilities of someone connecting with the patient."
Kentucky paramedic Carlos Coyle: "Most of our patients don't know how well-trained or highly skilled you are. What they do know is how you responded to their emergency. Did you look professional? Did you give them a pillow and a blanket? Did you treat them and everyone else at the scene with respect? We're the safety net of America. When everything else fails, people call 911 for an ambulance. They need our skills, but even more importantly, they want our compassion."
Lesson 2: The role of educators
When teaching others, be inclusive and realistic.
Minnesota paramedic Roger Swor: "You have to relate to people who are looking to tap into your experience and knowledge. Some skills instructors come across like Marine drill instructors, which causes more stress and makes it even harder for students to remember what they're supposed to do."
Delaware paramedic Barry Eberly: "There seems to be a mindset that succeed or fail, everyone deserves an award, but I think most people who work in medicine know that some are cut out for it and some aren't. Teachers are well-positioned to be part of that decision-making process."
Coyle: "You just never know when you're going to make that connection with someone who's trying to decide on a career path. We have to be seen; we have to tell people what we do because compared to law enforcement and fire, EMS is still very young."
Lesson 3: Patient assessment
In the classroom, EMS is mostly science; in the field it's mostly art.
California paramedic Jim Cuneo: "You have to keep your eyes wide open and make sense of what's going on, to think past what you see and ask really good questions. Mostly, you have to like talking to people."
Vermont AEMT Candy Hall: "Whether you're a nurse, a medic or an EMT, you need information to treat a patient. Being too intense about getting that information can make people feel you're dissing them. Starting with, 'Hi, how are you?' can make a huge difference."
Texas EMT Richard Ponikiewski: "Don't be so gung-ho about doing everything at once. Start with the basics. Understand what's going on before you start pushing drugs."
Coyle: "Sometimes it's not our diagnosis or skill set that makes a difference; it's holding their hand."
Lesson 4: Extreme EMS
"Train wrecks" are uncommon but inevitable.
Cuneo: "It's a challenge to see through the chaos and manage those crazy calls. You never know how you'll do until you're there. You just rely on your training and do the best you can."
Swor: "Emergency shows like Chicago Fire make everything seem so stressful and critical. Everybody's life is on the line all the time. You can't afford to think that way. You have to find a way to keep smiling. Don't get mad when an alarm comes in; bad feelings accumulate over the years and lead to burnout. Enjoy the calls you run. Try to learn from each one."
Ohio paramedic Susie Emmert: "It's exciting when you first get into it, but you have to keep it real. Don't do it for the lights and sirens and don't do it 24/7. Just concentrate on being the best you can be when it's your turn."
Louisiana paramedic Andy Bruch: "You'll have good days and bad days. Most days are good, just like most people in this world are good, but you'll have that one day from hell that will test you and try you and weigh on you heavily. You just have to understand that everything comes in cycles. Don't dwell on it — there are better times ahead."
Lesson 5: Balancing outlook and attitude
Don't let other people's hardships add to your own.
Swor: "Rule number one is people die. Rule number two is medics can't change rule number one."
New York EMT-CC Gary Stehr: "You can't go into EMS half-assed; it's a serious business. You have to be all in. If you don't have the time to do it properly, maybe it's better to wait until you can."
Louisiana paramedic Harry Murphy: "It's difficult to balance home life and the demands some EMS agencies put on you. I used to work 48 hours a week full time, 24 hours part time, then volunteer on top of that. I don't let my work define me anymore. I try to bring my principles and ethics to work and shape the job around that, rather than have the job shape me and my lifestyle. I don't imagine there are too many people on their deathbed who wish they'd spent more time working."
Keep reading in 2017 as we profile other EMS pioneers.