San Diego medics treat 16 spice overdose patients in a day
Patient symptoms ranged from mild nausea, tachycardia and agitation to difficulty breathing and unconsciousness
---
By Pauline Repard
The San Diego Union-Tribune
SAN DIEGO, Calif. — Sixteen people in downtown San Diego were sickened by a synthetic drug called spice on Saturday, authorities said.
It was the second weekend for multiple overdoses in the downtown area. Last Sunday paramedics treated eight people, one as young as 13.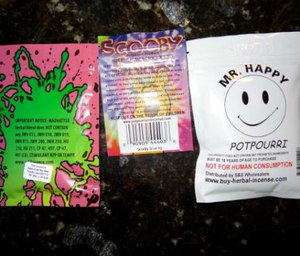 Police were investigating to find out where the drug, a popular form of synthetic marijuana, came from. It is illegal in California.
There were more than 10 calls to the San Diego Fire-Rescue Department involving 16 ill patients between 10 a.m. and 6:30 p.m. Saturday, fire spokesman Lee Swanson said.
Most of the patients were in their late teens to early 20s. Eleven of them were taken to hospitals by medics, three in serious condition, he said.
Their symptoms ranged from mild nausea, fast heart beat and agitation to difficulty breathing and unconsciousness. No one was considered to be in life-threatening condition, Swanson said.
One patient was found near the Central Library on Park Boulevard and another was nearby at Park and Market Street. The rest were clustered near the trolley station at 12th Street and Imperial Avenue, Swanson said.
___
©2015 The San Diego Union-Tribune