Texas paramedic, elector threatened over Trump vote
Christopher Suprun said individuals on social media have threatened to kill him and harm his wife and daughters if he does not vote for Trump
---
By EMS1 Staff
DALLAS — After publicly stating that he won't cast his electoral vote for President-elect Donald Trump, a former firefighter and his family have been facing a slew of threats and criticism from the public. 
Christopher Suprun, a former firefighter and current paramedic, explained in a New York Times editorial why he will not cast his vote from Trump, citing his inability to lead and lack of experience. Suprun said individuals on social media have threatened to rape his wife and daughters before killing him if he does not vote for Trump.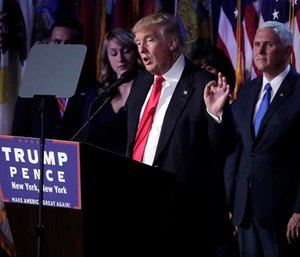 "Since before my announcement, I've had people attacking me and threatening me, as you might have seen on my Twitter feed," Suprun told Salon in an interview. 
However, Suprun has faced an onslaught of critique and has recently been accused of not actually being a responder during the 9/11 terrorist attacks in 2001. 
Suprun said the accusations are false and part of a smear campaign orchestrated by the Trump team. 
"We've got multiple reports of them threatening other electors, saying 'You're not going to have a political future,'" Suprun said. "I'm not really sure why anybody else would come after me this hard, this fast and with a bunch of make-believe in a lot of cases."
According to Suprun, he became a volunteer firefighter in Virginia in 1994 and was with the Dale City Fire Department at the time of the Pentagon attack on 9/11. 
FYI...your supporters are threatening people - including members of #ElectoralCollege. https://t.co/KmBDFEN9Kw

— (((Chris Suprun))) (@TheChrisSuprun) December 19, 2016