Woman sentenced in rig crash that injured medic
The alcohol-involved crash caused the ambulance to overturn, pinning the medic for more than 40 minutes
---
By Laura French
GRAND RAPIDS, Mich. — A Michigan woman has been sentenced in a rollover ambulance crash last year that left a paramedic seriously injured. 
Mary Emma Young, 30, was sentenced last week to serve 60 days in jail and 2-and-a-half years on probation after pleading guilty to operating a vehicle while intoxicated, causing serious injury, according to WZZM.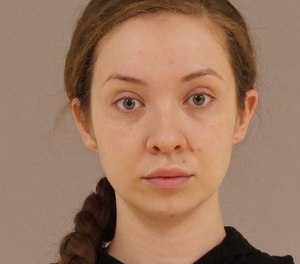 Investigators said Young caused the July 2019 crash when she sideswiped a Rockford Ambulance while driving with a blood alcohol level of 0.15%. The ambulance rolled over three times, leaving Paramedic Charles S. Premer pinned between the driver's seat and ground for more than 40 minutes. 
Premer sustained injuries including a broken tibia and fibula as well as severe hip pain and bruising from his seatbelt, officials said. Another paramedic sustained minor injuries in the crash. 
Young has also been ordered to pay restitution of $21,900. She was previously ticketed in 2016 for driving with a blood alcohol level of 0.16% and placed on probation for one year.