Police: Fla. hospital patient stole ambulance because he 'needed a car'
Michael Paul was arrested after stealing an ambulance from a hospital because he "needed" a ride home after being discharged
---
By EMS1 Staff
DEERFIELD BEACH, Fla. — A man stole an ambulance from a hospital because he "needed a car," according to officials.
NBC Miami reported that Michael Paul was arrested and charged with grand theft and operating a vehicle with a suspended license after stealing an ambulance while the crew was inside the hospital dropping off a patient, according to police.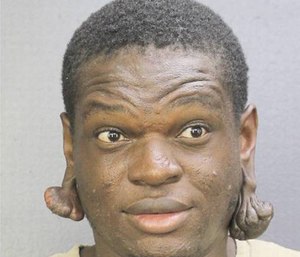 "They arrived at the hospital and unloaded a patient and as they were checking that patient into emergency, a patient who'd just been discharged decided to take off with the vehicle," Broward Sheriff's Office spokesperson Joy Oglesby said.
Police said Paul had just been discharged from the hospital and later told a detective that "he stole a red ambulance because he needed a car."
Paul was located through the ambulance's GPS system and was pulled over by police on the highway, according to Local10. He was arrested without incident and is being held on a $1,000 bond.