Ohio county seeks medical reserve volunteers to help distribute COVID-19 vaccine
Campaign County hoping to rebuild its reserve after several members retired or stepped away
---
Riley Newton
Springfield News-Sun, Ohio
CHAMPAIGN COUNTY, Ohio — The Champaign County Health District is seeking volunteers with all levels of medical experience, as well as those without, to assist with potential COVID-19 vaccine efforts in the county.
Gabe Jones, Health Commissioner with the Champaign Health District, said the health district is looking to rebuild the county's medical reserve volunteers in order to have them prepped and ready to help when a COVID-19 vaccine becomes available.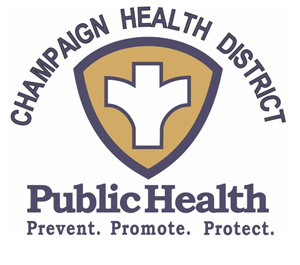 Ohio Medical Reserve Corps offers unpaid volunteer positions made available through the Ohio Department of Health. Each county has their own set of medical service corps volunteers.
The Champaign Health District is seeking volunteers with all levels of medical experience including physicians, nurses, medical assistants and EMTs. CHD is also looking for those who do not have medical experience to assist with general planning and administrative work. Those interested in applying to become a volunteer can do so at OhioResponds.odh.ohio.gov.
Jones said the health district has used medical reserve volunteers for many things over the years, including for assistance with pop-up flu clinics. He said he hopes the district will be able to have a more "robust" medical reserve by the time the COVD-19 vaccine is ready to be released to the public.
"We used to have a lot of volunteers way back when but a lot have retired or stepped away from it and we are really hoping to build it back up right now," Jones said.
There isn't a certain number of volunteers the health district is seeking, Jones said.
"The more the merrier, we could use as many as possible. We could use all of them," Jones said.
Like many counties across the state, Champaign County has been "riding a wave of COVID-19 cases," Jones said, with weekly case counts climbing week over week in November. Between Nov. 13 and Friday, the county confirmed 169 cases of COVID-19, the week before they confirmed 125.
"I know everyone is tired. I know they are tired of everyone saying the same thing," Jones said. "But we have to continue being vigilant and doing the thing we've been saying since the beginning."
And with the upcoming Thanksgiving holiday, the health district is nervous.
"Our worry is now on the holidays and just the general trends we have been seeing about spread among family members and at social gatherings," Jones said. "There are ways to hold safe Thanksgiving gatherings, with small numbers and people outside, but we're worried about what big holidays are going to do to our numbers."
Champaign County had 893 cases, three deaths and one probable death of the coronavirus as of Sunday, according to the Ohio Department of Health. Clark County had 4,866 cases, 120 deaths and five probable deaths.
___
(c)2020 Springfield News-Sun, Ohio
McClatchy-Tribune News Service