New resource offers strategies for promoting COVID-19 prevention in communities
The National Academies of Sciences, Engineering and Medicine published guidance that draws from other successful public health campaigns to help EMS leaders and other officials encourage healthy behaviors
---
By Laura French
WASHINGTON — The National Academies of Sciences, Engineer and Medicine have published a resource to help EMS leaders and other public officials promote COVID-19-preventing habits in their communities. 
The National Academies summarized the results of an expert consultation from the Societal Experts Action Network in an interactive web page, which outlines strategies for encouraging healthy behaviors such as handwashing, mask-wearing and social distancing.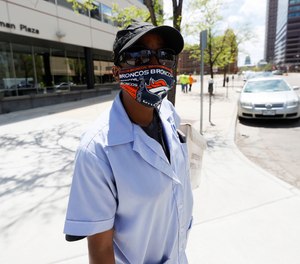 The strategies are based on research in communications, social psychology and behavioral economics, and draw from lessons learned from other successful public health campaigns, such as tobacco use prevention and seatbelt use campaigns, according to a National Academies press release.
The strategies include making healthy behaviors easy and rewarding to adopt and repeat, tying these behaviors to existing habits and providing alternatives to existing habits that could spread the virus. For example, the guide recommends making handwashing and sanitizing stations easily accessible, promoting fashionable and fun masks, such as masks that display sports team logos, and encouraging people to wave to each other as a greeting instead of shaking hands. 
The resource also outlines 10 communications strategies for promoting healthy habits, such as appealing to the collective good of the community and tailoring the message to its intended audience.