ND to upgrade call centers to Next Generation 911
North Dakota received more than $1.47 million in funds to fund the next phase of upgrades to the state's 22 911 call centers
---
By News Staff 
BISMARK, N.D. — North Dakota's emergency call centers will enter the next phase of upgrades to enable Next Generation 911 capabilities through the 911 Grant Program.
According to the Williston Herald, the U.S. Department of Commerce and U.S. Department of Transportation awarded more than $1.47 million to North Dakota to fund the next phase of upgrades to all 22 of the state's 911 call centers.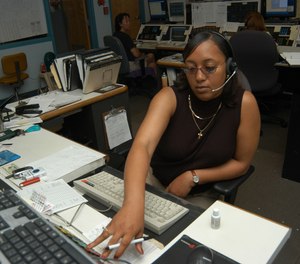 "The $1.4 million in grant funding will absolutely have an impact on modernizing our 911 system so that citizens, first responders and dispatchers can use today's technology in coordinating emergency response," North Dakota NG911 Program Manager Jason Horning said. "This will enable the state to continue leading the nation on NG911. North Dakota will be one of the first states to have an IP-based network from caller to dispatcher. That achievement is on the heels of North Dakota being the sixth state in the country to implement a statewide text-to-911 program."
The next phase of the program includes implementing advanced GIS mapping systems that will allow dispatchers to identify the caller's location more easily. The second enhancement to the existing system will be to create IP connections to the state's telecommunication providers. Finally, the grant will also be used to provide dispatchers with training.