Family tragedy inspires man to become paramedic
Four months after Paul Starnes found his grandmother and uncle dead in their home after a break-in, he enrolled in a paramedic program
---
By EMS1 Staff
NEWPORT NEWS, Va. — Paul Starnes is set to graduate from ECPI University's paramedic-EMT program, just two years after a family tragedy that inspired him to help others.
The Daily Press reported that in September 2017, Starnes discovered his grandmother and uncle shot to death in their home after a break-in. The experience encouraged him to pursue a path that would allow him to help others, and make his grandmother proud along the way.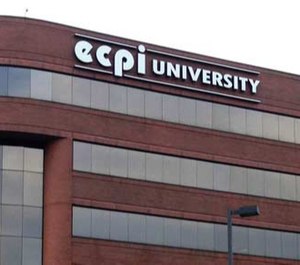 ECPI University's program is 18 months long, with six months devoted to EMT training and the remaining 12 months focused on Paramedic training. The program also includes general education courses on the arts and sciences woven throughout the curriculum. The hands-on portion of the classes made
Starnes worked a full-time job while enrolled in the program, barely seeing his family and friends. His wife, Lindsey Starnes, said the class changed her husband.
"We go out in public and he's watching everybody and making sure everybody's OK," she said. "It's like a whole different aspect of it. And I think it's his way of coping with everything, because he couldn't be there and save his Meemaw and his Uncle Kenny. He gets to honor them in saving others."