Child in critical condition after Paris lightning strike
An off-duty firefighter has been credited with keeping the child alive and getting quick medical help to the others
---
Associated Press
PARIS — A child remains in critical condition after a lightning bolt disrupted a birthday party in a Paris park, injuring several.
Eight children and three adults were struck by lightning Saturday in Park Monceau as they hid under a tree from a sudden spring storm. The children were around 9 years old.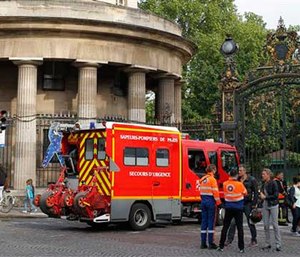 An official at Paris City Hall said the child's condition was unchanged Sunday. The official would not say how many of the other 10 remained hospitalized.
An off-duty firefighter has been credited with keeping the child alive and getting quick medical help to the others. Commandant Pascal Gremillet told French television the child was in cardiac arrest when he arrived.
Lightning also struck a children's soccer match Saturday in Germany, sending the referee into cardiac arrest. He was revived.